Adam Lambert respects Billie Eilish for her 'artistry and individuality'
Adam Lambert says Billie Eilish blew him away with her "pretty profound" take on getting older.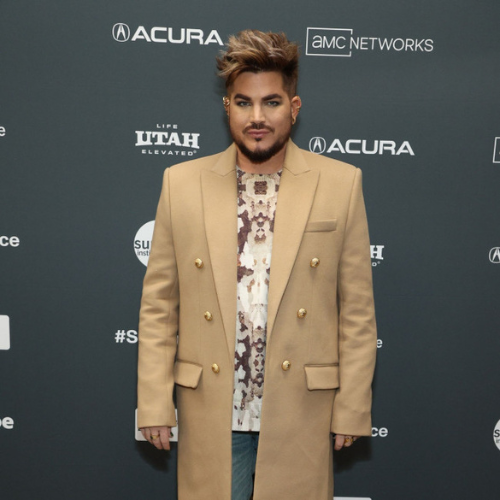 Adam Lambert
Adam Lambert wanted to cover Billie Eilish because he "respects her artistry" and her "individuality".

The 'American Idol' alumni put his own spin on the Grammy winner's track 'Getting Older' - from her 2021 LP 'Happier Than Ever' - for his upcoming 'High Drama' LP, and he chose the track after finding the 21-year-old pop megastar's views on getting older on the cusp of her 20s to be "pretty profound".

The 'Starstruck' panellist explained: "I was listening to the lyrics and I was like, 'How did a 19-year-old land on this feeling that I feel at 40, and that I'm sure someone feels at 30?' It's a universal feeling the idea of getting older. All of the things she talks about in the song are timeless, you can be any age and feel that way. I thought that was pretty profound."

The full record is released on Friday (24.02.23), and also features covers of hits by Lana Del Rey, Sia and Kings of Leon.

Speaking to NME for the outlet's In Conversation series, Adam said of Lana's 2014 surf-rock tune 'West Coast': "It's my favourite Lana Del Rey song.

"Probably because Dan Auerbach from Black Keys produced it. I love the Black Keys. It's just a sexy song."

He explained that he wanted to make his version like a Led Zeppelin song.

Adam added how they thought: "We could make this electric and harder and I could sing it really hard and it'd still work."

The 41-year-old star has performed frontman duties for 'We Will Rock You' hitmakers Queen since 2012, in the place of late frontman Freddie Mercury, and recently admitted he copied one of the iconic singer's boozy vocal techniques for 'West Coast'.

He said: "I'd just finished recording my version of 'Sex on Fire' and my voice felt really raw.

"Brian May [Queen's guitarist] told me how Freddie wasn't well when he recorded, I think it was 'Who Wants To Live Forever' [sometime in 1986].

"Freddie prepared his voice by having a shot of vodka and recording his vocal in one take.

"I had tequila instead of vodka, then I sang this raw and Led Zeppelin-like version of Lana's song – in one take too."

As well as 'Getting Older', Adam's versions of Duran Duran's 'Ordinary World', Bonnie Tyler's 'Holding Out for a Hero' and Noël Coward's 'Mad About the Boy' are already out on streaming platforms.