Adam Scott gave up holiday to star in Madame Web
Adam Scott has revealed that he gave up his summer holiday as he "couldn't resist" the opportunity to star in 'Madame Web'.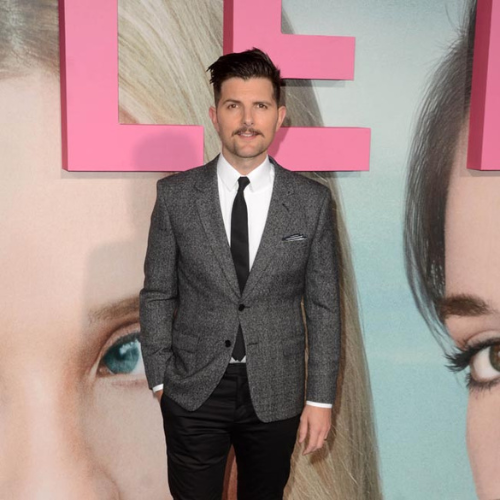 Adam Scott
Adam Scott gave up his summer holiday to star in 'Madame Web'.

The 49-year-old actor has been cast in the superhero movie and revealed that he wasn't planning to work last summer until the opportunity to star in the 'Spider-Man' spin-off arose.

Adam told Collider: "I actually didn't think I was gonna work over the summer before we started 'Severance' up again because we started in October, and I wasn't planning on working at all before then. Then this came up, and I couldn't resist."

It has been rumoured that the 'Parks and Recreation' star will feature as a young Ben Parker – Peter Parker's uncle – but he explained that he is unable to disclose information about the movie, which is also set to star Dakota Johnson and Sydney Sweeney.

He explained: "It's really cool. It's a really fun world and a great role, but I can't really say that much about it other than it's cool and fun, which I'm sure you're so sick of hearing from people."

Adam previously revealed that he was grateful that his casting had been supported by fans.

He said: "It's really nice, and I think a lot of that comes from, it might be, I'm assuming rooted in 'Parks and Rec' because it's such a sweet, smart show.

"And what I've found over the years is a lot of the fans, a lot of the people that approach me that wanna talk about 'Parks and Rec' are always really sweet, smart people.

"And so I like to think that it's sort of maybe rooted in that. I'm always so appreciative of how nice everyone is, because it certainly could go the other way, like you said, which wouldn't be quite as sweet and lovely."