Amanda Bynes hospitalised for psychiatric assessment after being found 'roaming streets naked and alone'
Amanda Bynes is said to have been put on a "psychiatric hold" after she stopped a car while wandering the streets of LA naked and alone.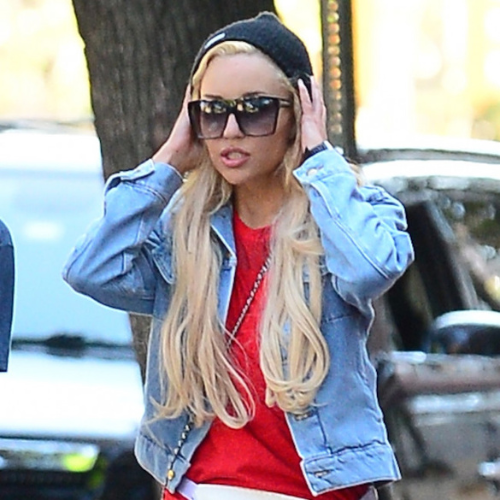 Amanda Bynes
Amanda Bynes has reportedly been put on a "psychiatric hold" after she was found "roaming the streets naked" on her own.

The troubled 'Easy A' actress, 36, is said to have been spotted walking near downtown Los Angeles early on Sunday (19.03.23) without any clothes on, after she cancelled a public appearance at a '90s Con a day earlier.

According to TMZ, she waved a car down and told a driver she was "coming down" from a "psychotic episode" before she called 911 and was then taken to a police station where a team put her on a "5150 psychiatric hold".

The code refers to a legal action from the California Welfare and Institutions Code, which allows someone to be confined for 72 hours or more at the discretion of a medical professional – even if it is against their will.

Amanda is said to still be in hospital where she will be undergoing assessment.

She had been due to appear on Saturday at a reunion with the cats of 'All That' at a '90s Con, with the actress pulling out due to an "unknown illness", according to That's 4 Entertainment.

The actress is thought to have been in an on-off relationship with her former fiancé Paul Michael after they broke off their engagement last July before getting back together a month later, with Amanda posting a picture of them holding hands on her Instagram in October.

They got engaged on Valentine's Day 2020, months after they stayed together at the same sober living facility.

Amanda's scheduled '90s Con appearance would have been her first since she was freed in March 2022 of her nine-year legal conservatorship controlled by her mum Lynn, which started in 2013 after she was involuntarily committed to a Pasadena psychiatric treatment facility following a public meltdown after a string of legal troubles.

Her offences included two hit-and-runs and a driving while under the influence in 2012, as well as an arrest a year later for chucking a bong from a window of her 36th floor apartment in Manhattan.