Amber Heard 'relocates to Spain'
Actress Amber Heard has reportedly stepped away from Hollywood and relocated to Spain so she can raise her young daughter away from the spotlight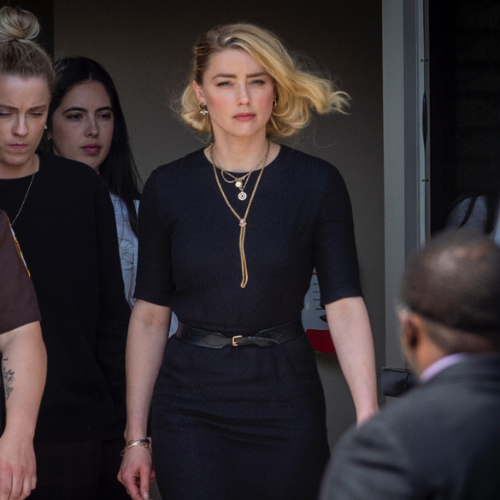 Amber Heard
Amber Heard has reportedly stepped away from Hollywood and relocated to Spain.

The 37-year-old 'Aquaman' actress is said to have taken a step back from her movie work and moved from the US to Spain so she can focus on raising her young daughter Oonagh - who was born via surrogate in 2021 - away from the spotlight.

A source told the Daily Mail newspaper's Alison Boshoff: "She's bilingual in Spanish and is happy there, raising her daughter away from all the noise.

"I don't think she is in any hurry to return to work or to Hollywood, but she will probably come back when the time is right, for the right project."

Amber's reported decision to move to Spain comes after her high-profile defamation dispute with ex-husband Johnny Depp last year - during which she told her Los Angeles home to pay for the legal action.

The former couple were embroiled in a six-week trial over an op-ed the actress wrote in 2018 about being a victim of domestic violence, with the 'Pirates of the Caribbean' star ultimately winning more than $10 million in damages after winning all three of his defamation claims. His ex-wife was awarded $2 million after winning one of her three countersuit claims and the pair recently agreed a deal in which Heard's insurance company would pay $1 million to her ex-husband to end the case.

Depp later confirmed he planned to donate the settlement money to charity.

In a statement released on Instagram after the settlement news was made public, Heard said: "After a great deal of deliberation I have made a very difficult decision to settle the defamation case brought against me by my ex-husband in Virginia.

"It's important for me to say that I never chose this. I defended my truth and in doing so my life as I knew it was destroyed. "The vilification I have faced on social media is an amplified version of the ways in which women are re-victimised when they come forward. Now I finally have an opportunity to emancipate myself from something I attempted to leave over six years ago and on terms I can agree to. I have made no admission. "This is not an act of concession. There are no restrictions or gags with respect to my voice moving forward. "I make this decision having lost faith in the American legal system, where my unprotected testimony served as entertainment and social media fodder."