BAFTAs 2023: Full list of winners!
'All Quiet on the Western Front' was the big winner at the BAFTAs after taking home seven of the 14 awards it was nominated for.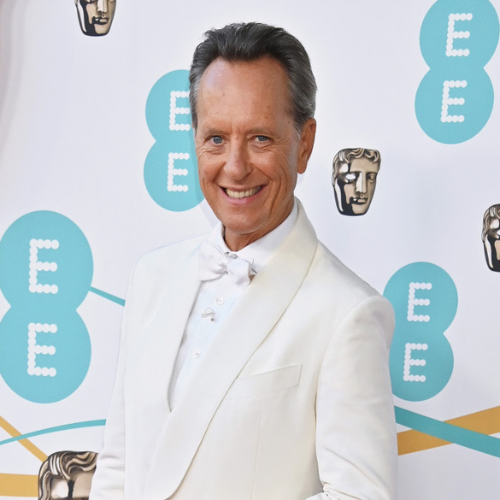 BAFTAs 2023
'All Quiet on the Western Front' was the big winner at the BAFTAs.

The German language war drama - which stars newcomer Felix Kammerer as an idealistic teenager who sings up to fight in World War I - was nominated for 14 awards at the 76th EE British Academy Film Awards on Sunday (19.02.23) and won a total of seven, including Best Film, having sought off competition from 'The Banshees of Inisherin', 'Everything Everywhere All At Once', 'Tar' and 'Elvis.'

Edward Berger received the Best Director award for his work on the film, whilst along with fellow writers Lesley Paterson and Ian Stokell received the Best Adapted Screenplay for their script that is based on the 1929 novel by Erich Maria Remarque and also took home the award for Best Film Not in the English Language as well as Best Original Score for composer Volker Bertelmann and Best Cinematography for James Friend.

Completing the list of accolades won by the movie was Best Sound, which was presented to Lars Ginzsel, Frank Kruse, Viktor Prášil, Markus Stemler for their work on the film but the epic war drama lost out on the likes of Best Make Up and Hair, Best Casting and Best Costume Design, all of which went to 'Elvis', which charts the life and times of late music legend Elvis Presley.

The musical biopic stars Austin Butler in the title role, who picked up the Best Actor award for his role having gone up against Colin Farrell, Brendan Fraser, Daryl McCormack, Bill Nighy, and Paul Mescal but struggled to get his words out after his name was called.

Speaking live on stage at the Royal Festival Hall, he said: "Wow! This is truly extraordinary. Thank you all so much, thank you BAFTA for this tremendous honour. My fellow nominees, I'm in awe of you, I'm so grateful for the times we've been able to spend together. Oh man, this is amazing! I'm really trying to take everything in and be really present."
Congratulations to all our winners! 🤩Head to our website at the link below for a full list: ❤️https://t.co/T4AW8NBJoQ pic.twitter.com/WBSfJljYBn

— BAFTA (@BAFTA) February 19, 2023


Cate Blanchett beat Viola Davis, Ana de Armas, Danielle Deadwyler, Dame Emma Thompson and Michelle Yeoh to the Best Lead Actress award for her role as a renowned conductor who is accused of sexual abuse in 'Tar' and later reflected that all of her fellow nominees had given "exceptional, extraordinary performances."

'Guillermo del Toro's Pinocchio' managed to scoop up the award for Best Animation, beating the likes of 'Marcel the Shell with Shoes On', Puss in Boots: The Last Wish' and 'Turning Red' to the honour, whilst 'Everything Everywhere All at Once' - which had been nominated for nine awards and has also received 11 nods fpr the upcoming Oscars - snagged the BAFTA for Best Editing.

Elsewhere in the evening, Little Simz took to the stage for a performance of 'Heart on Fire' from her album 'No Thank You' alongside guitarist and rock musician Joan Armatrading and host Richard E. Grant kicked off the whole evening with a comedic sketch which saw him arrive at the ceremony in a Bat Mobile, having taken the advice of Hollywood funnyman Steve Martin.

After making his way through the audience wearing a long white cape that concealed his suit, he joked that there is nothing more British than a "delayed train" upon his eventual arrival onto the stage.

He said: "Good evening, your royal highnesses and esteemed guests, and welcome to the 76th EE BAFTA Film Awards 2023. I'm your host, fashion icon Richard E. Grant and I've also done a bit of acting on the side. I'm sorry it took so long for me to get on stage, but what could be more British than a delayed train?"



FULL LIST OF WINNERS



BEST FILM

'All Quiet on the Western Front'

OUTSTANDING BRITISH FILM

'The Banshees of Inisherin'

OUTSTANDING DEBUT BY A BRITISH WRITER, DIRECTOR OR PRODUCER

'Aftersun' Charlotte Wells (writer/director)

BEST FILM NOT IN THE ENGLISH LANGUAGE

'All Quiet on the Western Front'

BEST DOCUMENTARY

'Navalny' *

BEST ANIMATED FILM

'Guillermo del Toro's Pinocchio'

BEST DIRECTOR

Edward Berger, 'All Quiet on the Western Front'

BEST ORIGINAL SCREENPLAY

Martin McDonagh, 'The Banshees of Inisherin'

BEST ADAPTED SCREENPLAY

Edward Berger, Ian Stokell and Leslie Patterson, 'All Quiet on the Western Front'

BEST LEAD ACTRESS

Cate Blanchett, 'TÁR'

BEST LEAD ACTOR

Austin Butler, 'Elvis'

BEST SUPPORTING ACTRESS

Kerry Condon, 'The Banshees of Inisherin'

BEST SUPPORTING ACTOR

Barry Keoghan, 'The Banshees of Inisherin'

BEST ORIGINAL SCORE

Volker Bertelmann, 'All Quiet on the Western Front'

BEST CASTING

Nikki Barrett, Denise Chamian, 'Elvis'

BEST CINEMATOGRAPHY

James Friend, 'All Quiet on the Western Front'

BEST EDITING

Paul Rogers, 'Everything Everywhere All At Once' *

Best PRODUCTION DESIGN

Florencia Martin, Anthony Carlino, 'Babylon'

BEST COSTUME DESIGN

Catherine Martin, 'Elvis' *

BEST MAKE UP AND HAIR

Shane Thomas, Louise Coulston, Mark Coulier and Barrie Gower, 'Elvis'

BEST SOUND

Lars Ginzsel, Frank Kruse, Viktor Prášil and Markus Stemler, 'All Quiet on the Western Front'

BEST SPECIAL VISUAL EFFECTS

Richard Baneham, Daniel Barrett, Joe Letteri and Eric Saindon, 'Avatar: The Way of Water'

BEST BRITISH SHORT ANIMATION

'The Boy, the Mole, the Fox and the Horse' *

BEST BRITISH SHORT FILM

'An Irish Goodbye'

EE RISING STAR

Emma Mackey