Chris Evans 'refuses' to host Saturday Night Live
Chris Evans won't be guest hosting 'Saturday Night Live' because the idea terrifies him.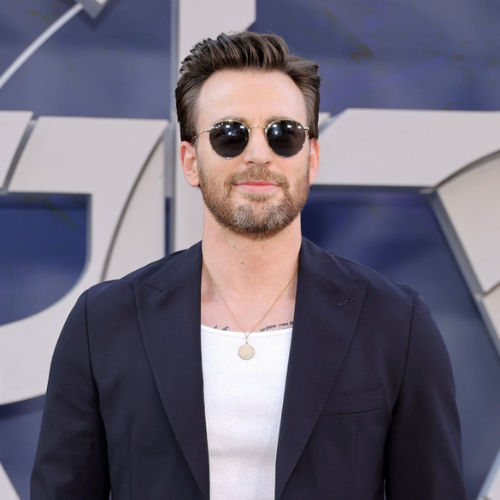 Chris Evans
Chris Evans "refuses" to host 'Saturday Night Live'.

The 41-year-old actor's 'Grey Man' and 'Ghosted' co-star Ana de Armas is set to make her hosting debut on the sketch show at the weekend but the 'Captain America' hunk has no plans to follow in her footsteps because the idea of live comedy is "too much pressure".

Chris admitted to 'Entertainment Tonight': "It makes me sweat just thinking about it."

Asked if he will face his fears and host the show one day, he said: "I refuse.

"I can't! It's too much pressure."

Ana admitted the prospect of hosting the show is "terrifying" but she's looking forward to it - even if Chris was rapidly putting her off.

She joked in the joint interview: "If you keep saying that, I'm gonna [start to] second guess. He's making me [nervous]."

She added: "You know, I'll do the best I can. I don't know what to expect. It's terrifying, but it's also such a dream.

"I hope I can be present and have a good time and I'll remember that experience forever."

And Chris insisted he won't be helping out his friend by making a cameo in the 'Blonde' actress' opening monologue or any of her sketches.

He admitted: "Even that [idea] just made me sweat a little. It's just so nerve-racking!"

While the 'Knives Out' star isn't interested in hosting 'SNL', it was recently revealed former cast member Pete Davidson is to return to present the show less than a year after he quit the programme after eight years.

A source told the New York Post newspaper's Page Six column: "He's very excited to go back.[Leaving the show] has been a change of pace for him, but in a good way."

Pete has taken the gig to promote his upcoming Peacock series 'Bupkis', which he wrote, produced and starred in and is also being produced by 'SNL' boss Lorne Michaels.

The source added: "Lorne has always been a huge supporter of Pete and his creative vision and Pete thinks the world of Lorne."