Guy Pearce apologises 'enormously' for suggesting any actor can play a trans role
Guy Pearce has posted a 494-word apology letter on Twitter after he sparked huge backlash on the platform by suggesting any actor should be able to play a transgender character.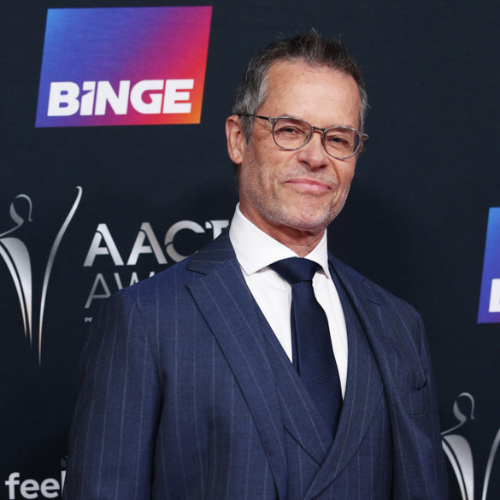 Guy Pearce
Guy Pearce has apologised "enormously" for suggesting that any actor should be able to play a transgender character.

The 55-year-old Australian actor – who played drag queen Anthony 'Tick' Belrose in 1994's 'The Adventures of Priscilla, Queen of the Desert' – prompted outrage after he tweeted his opinion on Monday (27.03.23), but has since issued a long letter on the platform saying sorry and clarifying his view.

His controversial now-deleted tweet said: "A question – if the only people allowed to play trans characters are trans folk, then are we also suggesting the only people trans folk can play are trans characters?

"Surely that will limit your career as an actor? Isn't the point of an actor to be able to play anyone outside your own world?"

His 494-word apology statement said he had "crassly" focused on an "already harassed minority", and he stressed he was aware he had no right to complain about fairness as he had a "Full House of privilege".

Guy said: "I see that raising the question of gender identity within the casting process on a platform like Twitter was not a good idea.

"For that, I apologise, enormously. I acknowledge it has only stirred up and inflamed attitudes and made us all dig our heels in. I take responsibility for that and again, apologise for starting a fire.

"This is a subject that needs to be discussed face to face, person to person and over a good amount of time where we are all heard and understood.

It is also a subject that I understand is complex and sensitive.

"I want to take this opportunity to say it is very clear to me that in many areas of life discrimination, which should have no place in a modern society unfortunately still thrives.

"Indeed members of my own family have been subjected to different but every bit as pernicious prejudice."

Addressing his original tweet, he added: "I understand how my question - asking 'If trans actors are the only ones allowed to play trans roles then are we also suggesting trans actors are therefore only allowed to play trans characters?' is insensitive.

"The point I wanted to raise was one about defending the definition of acting and nothing more.

"Throwing the subject onto one minority group in particular was unnecessary, especially from a man like me, with a "Full House" of privilege.

"I'm in no position to complain about fairness, at least not on my own behalf."

He claimed he had raised the question because "for 30 years now I've had many people ask me since doing Priscilla 'Don't you think gay people should've played those roles?' and now many similar discussions are occurring about trans actors and trans roles."

Guy also said actors should not have to declare their personal identity, sexual preference or political stance.