Lorraine Kelly feared intruder had broken in only to discover her dog put TV on
Lorraine Kelly rushed downstairs in the middle of the night after fearing someone was "having a party" in her house, but she discovered her pet pooch Angus had put a "heavy metal channel" on the TV during the night.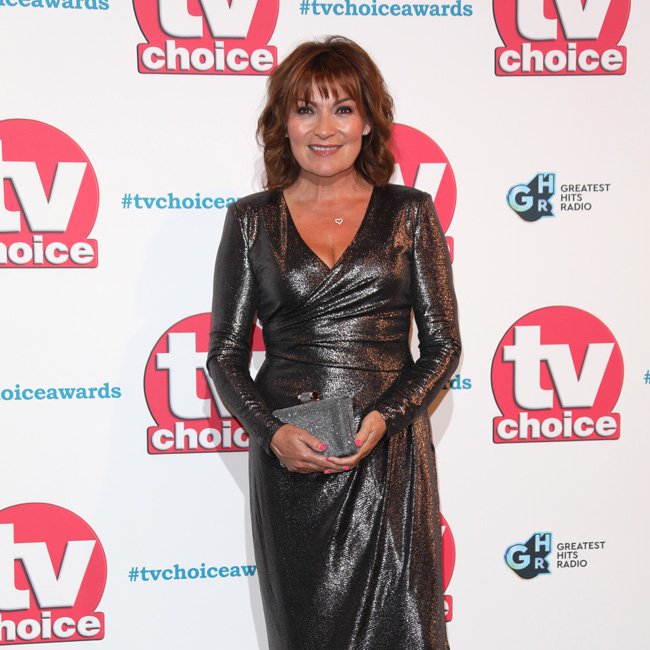 Lorraine Kelly
Lorraine Kelly feared an intruder had broken into her house and was "having a party" in the early hours - only to discover her dog had put the TV on.

The 'Lorraine' presenter admitted she hadn't got much sleep last night (21.04.21) after she was awoken in the middle of the night to a loud noise, and she rushed downstairs to discover her pet pooch Angus was rocking out to a heavy metal channel on the TV, after he had rested his head on the remote control.

During a link between 'Good Morning Britain' and 'Lorraine', she said: "You'll have to excuse me this morning.

"I've had a bizarre experience during the night.

"It was about half-past two and I thought someone was having a party in my house.

"I went into the living room and Angus had put his head on the remote control and put the telly on.

"It's the weirdest thing. It was so bizarre.

"Of course, I couldn't get back to sleep. So thank you, Angus.

"It was very weird."

When asked by 'GMB' presenter Susanna Reid if Angus is experiencing "dog insomnia", Lorraine replied: "I think he was watching the heavy metal channel.

"It was bonkers. You couldn't make it up could you?

"It was completely mad."

But when Angus isn't waking Lorraine up in the early hours he can be a great assistance to her, as the 61-year-old star revealed last July he helped her through her lockdown anxiety.

She said: "When we first went into lockdown, I had real anxiety and felt quite overwhelmed by it all. Back then, the news channels were on constantly, I was always looking at social media, and it was too much. So I now take a little bit of time out.

"The main thing that makes it better for me is taking Angus for a walk.

"He's such a stress-buster. He comes into the room every morning before I get up, around 5am, and he sits on my bed and it just makes me feel better."