TOM ODELL ANNOUNCES HEADLINE SHOW AT ULSTER HALL
Shine presents;
Tom Odell
+ Guests
Ulster Hall, Belfast
Tuesday 15th February 2022

Tickets £31.50 inc of BF on sale from Ulsterhall.co.uk and ticketmaster.ie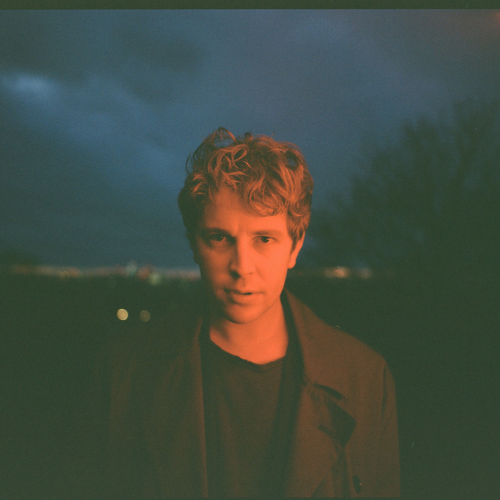 Tom Odell

Brit and Ivor Novello award winning songwriter, plus platinum-selling, chart-topping artist Tom Odell is pleased to announce a headline Belfast show at the Ulster Hall on Tuesday 15th February 2022. Tom released his new single 'monster v.1. on Friday and his fourth album, 'monsters', is due to be released June 25th. Tickets on sale Friday March 26th 2021 at 9am via Ticketmaster.ie and Ulsterhall.co.uk

After a dark period of mental health stalked most of his 2018 and 19, Odell wrote his way through it, eventually letting down his guard and pouring his feelings into new music that will form his fourth album, 'monsters', due to be released June 25th. It feels like both a daring creative rebirth and a solidifying of Odell's strengths.

The first single from the new album was 'numb', (premiered as Radio 1 'Hottest Record' by Jack Saunders standing in for Annie Mac.), now Odell returns with his new song 'monster v.1.' (the first of two versions). The new single grabs hold of 'numb's inky molasses and confronts it head on. With the sky-scraping chorus ("you're just a monster and I'm not scared") initially inspired by Trump, and more specifically climate change activist Great Thunberg's staring him down at the UN Climate Summit in 2019, the song soon morphed into something more abstract; a self-help mantra for Odell's ongoing battle with anxiety. "In 2019, my anxiety got so bad that I had to stop making music for a while. there was a period when it felt like I couldn't leave the house without having a panic attack. I wrote this song, monster, about trying to overcome my struggles with those mental health problems. It makes me super sad to listen at moments because it brings back some tough times, but I am super proud of it and hope it resonates with people who are dealing with similar struggles. This first version is the song in its purest form, which I wanted you all to hear first, as the lyrics mean so much to me."

Odell has been working as a musician in the public eye since he was 21 when self-penned debut album 'Long Way Down' earned him a number 1 album, a top 10 single (the epic Another Love) and a Brit. Now, 30, it's clear to Odell that the whirlwind around his debut kickstarted a work ethic that eventually became an obsession It reached an apex in September 2019 when Odell, fresh off touring 'Jubilee Road', went straight to LA to start writing the next album. "Then this chronic anxiety that I'd had for a couple of years just got worse" Odell woke up one morning "and I couldn't do anymore music". He knew something had to change. In the end he flew back home, went straight to his parent's house and slowly got better.

Slowly but surely, Odell alchemised that experience into a new album. He also realised his broader lyrical horizons needed to be matched by a musical expansion, with a lot of the songs on the album – created alongside songwriter Laurie Blundell and producer Miles James – leaning into a more electronic, bedroom pop sound that Odell has steadily become obsessed with over the last few years. This new found love of DIY electronic pop chimed with the pandemic's arrival and songs were crafted in a more threadbare way around instruments he had at hand, like Moog synths. It was a move underpinned by both necessity and a desire to explore. So eerie synths and head-rattling beats augment the sound. And while his new music is at times heavy, there's a lightness of touch that means Odell is able to pull off pop's greatest trick; hiding sadness in the melodies. In this strangest of times this new music represents the start of chapter two in Odell's ongoing musical journey.

Tom Odell recently sold out of his two Virtual Live performances. More live dates to be announced soon. Fans pre-ordering the album (vinyl, cd, cassette and more) on Tom's official website will guarantee first access to tickets.