Billie Eilish steps back from social media
Billie Eilish has deleted social media apps from her phone.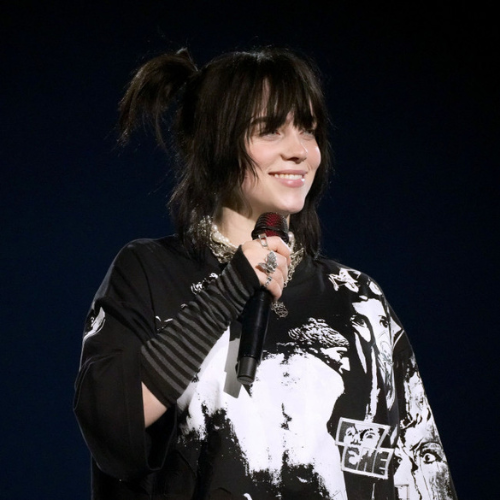 Billie Eilish
Billie Eilish has stopped looking at social media.

The 21-year-old singer admitted she has deleted a number of apps from her phone to avoid the temptation to keep mindlessly scrolling when she could be doing other things.

Nothing the gesture was "such a huge deal" for her, she said on the 'Conan O'Brien Needs A Friend' podcast: "I don't look at it anymore. I've deleted it all off my phone...

"I feel like I grew up in the perfect time of the internet when it wasn't so internet-y that I didn't have a childhood. I really had such a childhood and I was doing stuff all the time.

"It was computers and games on computers, but barely. We were doing stuff. And then when I became a preteen there were iPhones, and then I got a little older and there was all of what [the internet] has become."

The 'Happier Than Ever' hitmaker admitted she feels uncomfortable seeing how she herself has become the focus of online scrutiny.

She said: "Being a preteen and a teenager on the internet, those were my people. I was one of them. I was one of those people on the internet.


"And then to, within myself, feel like nothing changed, that I'm doing what I've always done and... to just keep doing what I do over the years, and slowly the videos I'm watching and the things I see on the internet are about me. I'm like, 'Ew! Stinky! I don't like that.' "

And even though she's seen how many untruths have been written about her, the 'bad guy' hitmaker is still "gullible" enough to believe what she reads online.

She said: "Anything I read on the internet I believe. Me! And I know for a fact that's stupid and I shouldn't do that because I have proof that it's not all true. Almost none of it's true.

"It's, like, little things, small white lies that goes over everybody's head, but everyone believes."

"There will be a photo of me somewhere at the gym and then I'll see paparazzi photos there and that's what I was doing and it says like, 'Billie Eilish in Hollywood going to a studio to work on her new album.

"That's such a small lie, but I'm like, 'Why would you even need to lie about that?' It just is very strange and then it makes me like, 'Wow, how much was a lie that I was reading when I was looking at the internet all those years?'"