Billie Eilish was the surprise guest during Labrinth's Coachella set
The pop megastar attended the festival with her boyfriend Jesse Rutherford.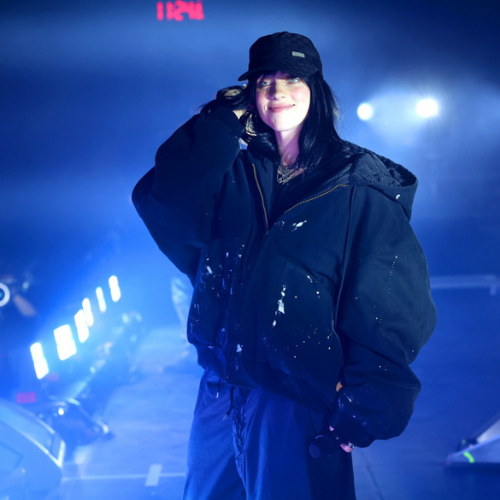 Billie Eilish
Billie Eilish was the surprise guest during Labrinth's Coachella set at the weekend.

The 'Bad Guy' hitmaker came out on stage to perform their collaboration 'Never Felt So Alone' on Saturday night (15.04.23).

It was not the first time the pair have performed the duet live, as Billie brought the singer-songwriter out at her concert at the Kia Forum in Inglewood, California, in December.

The track - which was co-produced by Billie's brother Finneas - was first previewed on HBO's hit teen drama 'Euphoria'.

Speaking to Eddie Francis on Apple Music 1's New Music Daily show, Labrinth, 34, shared how the duet with the 21-year-old pop megastar came about, and it turned out they were fans of each other.

He said: "I've been a fan of Billie for a long time. I think she's an amazing artist.

"Once I started piecing the song together, I was just like, 'Do you know what? I think this is the moment where I think Billie would be a sick addition.'

"When we spoke, she was like, 'Lab, I've been listening to your music for years.' I was like, 'What?' It was like, 'Billie? What? You?' She was like, 'Yeah, been a fan.' She was like, 'I love this song as well, so I would love to do it with you.'"

The first three days of Coachella also saw epic performances from the likes of BLACKPINK, Charli XCX, and the reunited Blink-182.

Elsewhere, Calvin Harris brought out Ellie Goulding to perform their latest hit 'Miracle'.

Frank Ocean and Bad Bunny also headlined.

The festival continues in Indio, California Friday (21.04.23) to Sunday (23.04.23).