Cadbury launches a virtual Easter egg hunt
Cadbury has revealed plans to launch a virtual Easter egg hunt.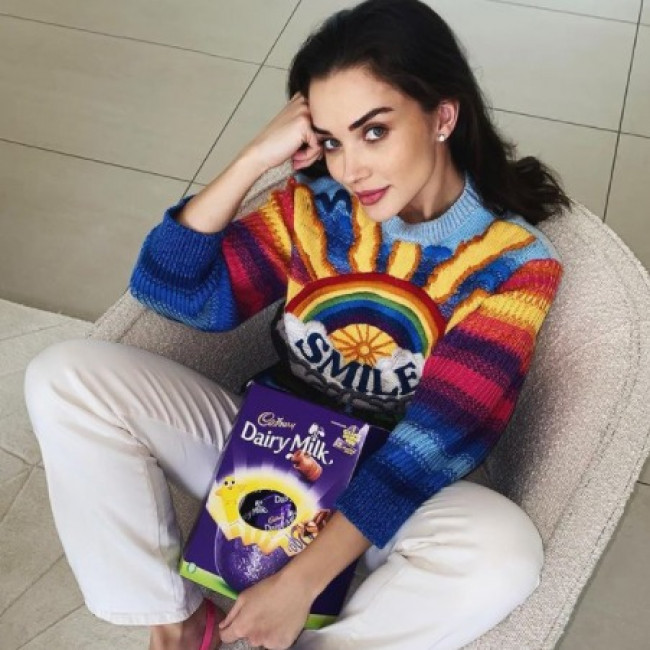 Cadbury launches a virtual Easter egg hunt
Cadbury is launching a virtual Easter egg hunt.

The world-famous confectionery company is determined to help connect people all over the UK and enable them to show a loved one that they care this Easter, despite the challenges posed by the coronavirus lockdown.

To that end, Cadbury has launched the Cadbury World Wide Hide, a new virtual platform designed to inspire more generosity and connection this Easter.
Wow, you've all been busy hiding! Over 330,000 eggs have now been hidden for loved ones all over the world. Why not hide an #Easter egg for someone you love at https://t.co/lR4supCCMv🌎#CadburyWorldwideHide pic.twitter.com/b2drIkEY2v

— Cadbury UK (@CadburyUK) March 27, 2021


The chocolate company has revealed that this weekend, Brits can hide a Cadbury Easter Egg anywhere in the world for someone they love and, using Google Maps Street View, they can share a personalised clue to find a tasty egg on the site.

Amy Jackson has already hidden one for her dad and has taken to Instagram to share her excitement ahead of the big day.

She recently wrote on he photo-sharing platform: "I LOVE Easter so I'm using it as the perfect excuse to do something thoughtful for my nearest & dearest. My mum used to hide eggs for me when I was a little so this year I'm continuing the tradition & I'll be hiding a @CadburyUK Easter Egg at home for my family. It's such a fun and magical time of the year - I'm counting down!! Where will you be hiding your chocolate eggs this year? P.S it's a Bourneville Dark Orange for me [drooling emoji] what's your go to @CadburyUK choccy!?#CadburyWorldwideHide (sic)"