Chandler Bing costume worn by Matthew Perry on sale for thousands
A Chandler Bing outfit worn by Matthew Perry in the first season of 'Friends' is being sold for thousands on eBay after his death.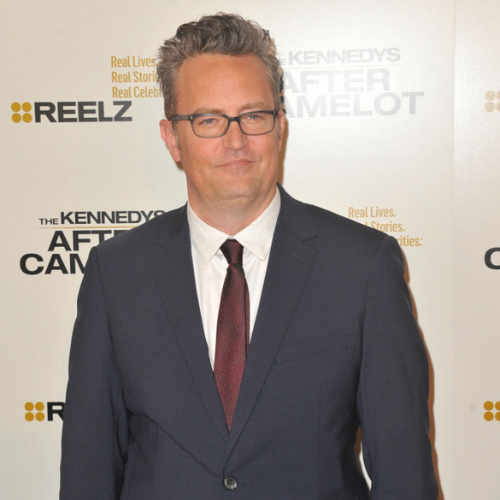 Matthew Perry
A Chandler Bing costume worn by Matthew Perry is being sold for thousands on eBay.

The outfit was worn by the late actor - who tragically died last month aged 54 - in the first series of 'Friends' back in 1995 and is made up of a dark blue shirt jacket and a light pair of jeans.

The costume is currently listed for $8,400 (£6,750), and the seller has described it as "a rare chance to own an original piece from this classic TV series".

The listing reads: "Offered here is a one-of-a-kind dark wool shirt jacket with geometric design and a pair of blue jeans screen worn by Chandler Bing in the classic TV series 'Friends.'

"Yes, this is the actual ensemble worn by the late Matthew Perry as Chandler in the classic TV show.

"He wore this in the episode 'The One With the Candy Hearts' when he was trying to break up with his girlfriend Janice.

"The shirt jacket is a one-off piece custom made (no tags or size inside) for Matthew Perry to wear for the specific episode hence the sketch print meaning it's an original design by the TV show's Costume Designer for Friends."

The item is listed alongside an "original framed costume sketch print" of the ensemble.

Perry was found dead in the hot tub of his Los Angeles home last month, and over the past few days his 'Friends' co-stars - Courteney Cox, Jennifer Aniston, David Schwimmer, Matt LeBlanc and Lisa Kudrow - have shared tributes on social media.

Lisa reflected on the "best 10 years a person gets to have" when they worked together, adding: "Thank you for making me laugh so hard at something you said, that my muscles ached, and tears poured down my face EVERY DAY.

"Thank you for your open heart in a six way relationship that required compromise. And a lot of "talking."

"Thank you for showing up at work when you weren't well and then, being completely brilliant."

David hailed his late friend's "laughter and creativity", and the way he could "take a straight line of dialogue and bend it to your will".

He quipped: "I imagine you up there, somewhere, in the same white suit, hands in your pockets, looking around— 'Could there BE any more clouds?' (sic)"

Jennifer remembered her "little brother", noting that "his life literally depended" on making people laugh, while Courteney said she was "so grateful for every moment" they shared.

Matt was the first of the cast to pay his own tribute, and he wrote: "It was an honor to share the stage with you and to call you my friend. I will always smile when I think of you and I'll never forget you. Never."