Channel 4 reviving Four Weddings
Channel 4 are reviving popular reality competition 'Four Weddings'.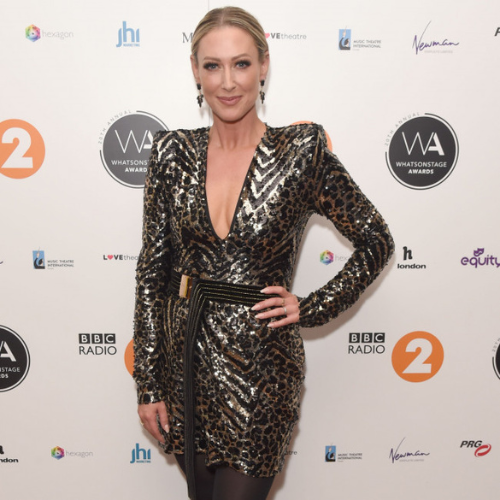 Channel 4 are bringing back 'Four Weddings'.

The broadcasters are planning to reboot the programme - which originally ran on Sky Living from 2009 to 2013 - and are keen for the show to have even more "drama" than ever before.

The reality show echoes the format made popular by 'Come Dine With Me' and sees four couples rank each other's big days on factors including the dress, the food, the venue, and the overall experience, with the highest-scoring bride and groom winning their dream honeymoon.

A source told The Sun on Sunday newspaper: "Producers have seen the success of Married At First Sight and are looking to make Four Weddings a hit with even more drama than the original.

"Everyone loves a wedding show, especially after the success of Don't Tell The Bride."

The show is being made by Multistory Media, who also work on 'Come Dine With Me' and 'All Star Musicals', and producers are on the lookout for "zany, original and different" weddings to feature on the programme.

The insider added: "Casting agents are currently scouring the country for zany, original and different weddings to avoid the run-of-the-mill ceremony.

"They want lots of characters and plan to feature same sex weddings too this time around."

Steps singer Faye Tozer's wedding to second husband Michael Smith featured on a celebrity edition of the show in 2010 and though she admitted their nuptials may have seemed "boring" alongside the other stars, which included 'Big Brother' winner Pete Bennett and model Michelle Marsh, she was determined not to do anything controversial that could upset her spouse's family.

She said at the time: "Mine was absolutely traditional, straight down the line. Michael is from the North and has a huge family and as Faye from Steps marrying into that family, I didn't want to do anything that would make great nanna jump or anything outrageous.

"Also, I didn't want to compete. I was very specific that I didn't want to go over the top with entertainment. For me, it was all about the family.

"It might come across on TV as really boring, but for me it was just perfect. I can see why they put the bunch together, they did it because the difference was huge."