Cindy Crawford: It's important to live in the present moment
90s supermodel Cindy Crawford says it's important to live in the present moment and explains how to be more mindful.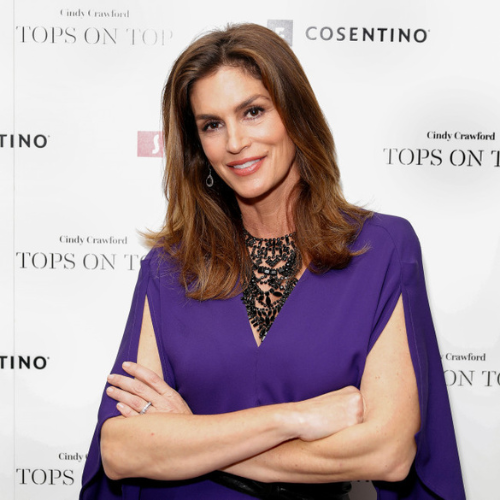 Cindy Crawford
Cindy Crawford urges people to "stay present" and explains how to be more mindful.

The 57-year-old supermodel is one of the most iconic faces in fashion of all time, who took the fashion world by storm during the 1980s and 1990s.

As one of the original 'supers' Cindy has changed up the game with her big hair and distinctive beauty mark. Her bodacious body stood out against the heroic chic look setting a new trend in high fashion modelling.

Cindy was an innovator in fashion after she changed the perception of the blonde haired blue eyed American beauty to a sultry brunette with brains. It landed Cindy many lucrative contracts throughout her career.

But despite her work in fashion, which has a stereotype for being shallow and superficial, Cindy has remained humble and grounded and relayed the importance of living in the present moment to her children.

Cindy – who shares son Presley Gerber, 23, and daughter Kaia Gerber, 21, with her husband Rande Gerber – is proud of how her children have turned out and urged the importance of being present when raising kids.

She told People: "If I was buried in my phone when I was getting my makeup done, I might have missed a chance to really make a new friend or connect with someone, feel more part of the team as opposed to just like sitting in a chair and letting someone do my makeup.

"It's like when you're present, you're actually part of the process in a bigger way ... just try to be in the moment — when you're with people, be with people."

Following in her mums footsteps, model daughter Kaia likes to give back by donating used clothes as hand me downs.

Cindy added: "I have these bins [in the garage] with like [names] of the different people that I share my hand-me-downs with. And I actually was just doing it today because Kaia sent over a bunch of her stuff, I was like, 'Oh, her cousins would like this.'"