David Bowie set for ABBA Voyage-star virtual reality show
Plans are being considered for an ABBA Voyage-style show featuring the late David Bowie.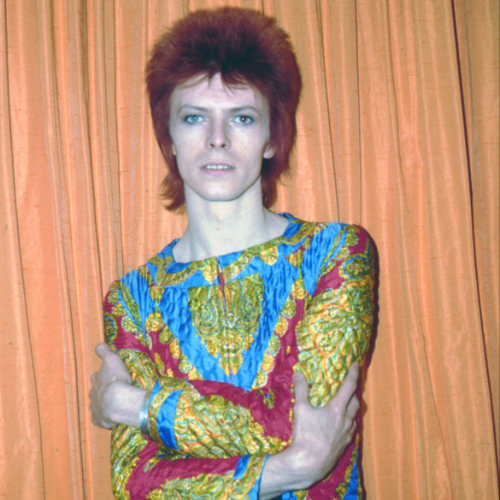 David Bowie
David Bowie could be the focus of a new ABBA Voyage-style virtual reality show.

The 'Starman' singer died of cancer in 2016 aged 69 but fans could get the chance to experience his iconic showmanship once again as discussions are underway to create a digital avatar of the legendary performer, following in the footsteps of the 'Super Trooper' hitmakers, whose virtual likenesses have been performing in London since last May.

A source told the Sunday Mirror newspaper: "The idea of being able to recreate David's charisma and electric showmanship for an audience is an intoxicating one, and the prospect of how that might be done is being explored. It's a very exciting time."

And Brett Morgen, who directed the 2022 Bowie film 'Moonage Daydream' thinks it would be a very "interesting" plan.

He said: "Voyage was one of the greatest cinematic experiences I have ever seen. Could there be a Bowie one? I think there may be some interesting things happening ahead."

It was revealed earlier this week that Bowie's 80,000-strong archive - including handwritten lyrics, letters, sheet music, original costumes, fashion, photography, film, music videos, set designs and the 'Heroes' singer's own instruments - will go on display to the public for the very first time in 2025.

And the late pop icon will be immortalised through the creation of The David Bowie Centre for the Study of Performing Arts at V+A East Storehouse, in Stratford's Queen Elizabeth Olympic Park.

Dr Tristram Hunt, Director of the V+A, said in a statement: "David Bowie was one of the greatest musicians and performers of all time. The V+A is thrilled to become custodians of his incredible archive, and to be able to open it up for the public. Bowie's radical innovations across music, theatre, film, fashion, and style – from Berlin to Tokyo to London – continue to influence design and visual culture and inspire creatives from Janelle Monáe to Lady Gaga to Tilda Swinton and Raf Simons.

"Our new collections centre, V+A East Storehouse, is the ideal place to put Bowie's work in dialogue with the V+A's collection spanning 5,000 years of art, design, and performance.

"My deepest thanks go to the David Bowie Estate, Blavatnik Family Foundation and Warner Music Group for helping make this a reality and for providing a new sourcebook for the Bowies of tomorrow!"