'Don't be gutted': Shane Lynch vows to never perform with Boyzone again
Shane Lynch has announced he has quit showbiz, including music and TV.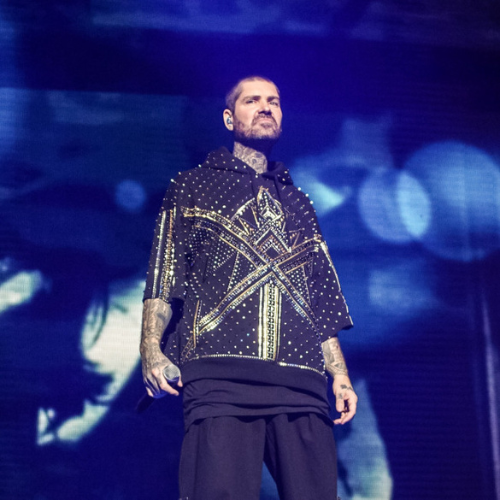 Shane Lynch
Shane Lynch has announced he will never perform with Boyzone again.

The 46-year-old star - who shot to fame alongside Ronan Keating, Keith Duffy, Mikey Graham, and the late Stephen Gately in the Irish boy band in the 1990s - has revealed he is quitting showbiz.

Speaking to the Irish Independent, Shane said: "They might not know exactly... I haven't gone to them saying, 'Boys, I'm not coming back to the band.'

"I've just been very open that I'm out of the industry - music, TV and everything.

"They can absolutely crack on without me. I love the boys, so I'll watch them. Don't be gutted."

Shane announcing the end of his TV career comes after he left the BBC reality show 'Pilgrimage: The Road Through Portugal' early.

He told his fellow castmates in a voicemail: "This journey has been so incredible. I have loved every minute of it and thank you guys for being a part of that.

"I have come to the end of my journey and I am very complete and satisfied with what I have done."

The show takes seven celebrities of "differing faiths and beliefs on a personal journey along the northern route of the Fatima Way in Portugal."

Shane's bandmate Mikey previously dashed hopes of a Boyzone reunion.

The 50-year-old singer insists Ronan, 46, "decided" the boy band was no more in 2019.

When one fan asked if he will be "the only grandfather on tour" if the 'No Matter What' hitmakers were to do a 30th anniversary tour this year, he alleged that it's Ronan who doesn't want the band to perform again.

One fan tweeted: "if boyzone do reform for a 30th anniversary tour will you be the only grandfather on tour and congratulations on becoming a grandad (sic)," to which Mikey replied: "Aw thank you so much. Don't mean to rain on your parade but Ronan decided boyzone was finished in 2019 so I don't think there will be any more BZ gigs. (sic)"
However, Mikey would love to do some shows with his bandmates.

He concluded: "Sorry folks. I'd love to do them. (sic)"

The 'Love Me For a Reason' hitmakers called time on their 25-year career following a final tour in 2019.

Ronan - who has had a successful solo career with hits including 'Life Is A Rollercoaster' and 'If Tomorrow Never Comes' - previously ruled out a reunion.

Speaking in 2018, he said: "Boyzone has a Whatsapp group but it changes, because people leave all the time.

"It's the story of a boyband isn't it; people leave. Then we start a new one, and then they come back, then someone else leaves.

"The Boyzone Whatsapp group changes monthly - the name, the title, the people - but it exists.

"There's plans for another Boyzone Whatsapp group, but no reunion."

The closest fans can get to a Boyzone reunion is seeing Keith, 48, and former Westlife singer Brian McFadden, 43, perform as BoyzLife.