Dove Cameron is impressed by 'otherworldly' fashion designers
Former 'Liv and Maddie' star Dove Cameron never ceases to be impressed by fashion designers because, to her, they possess "otherworldly" talent.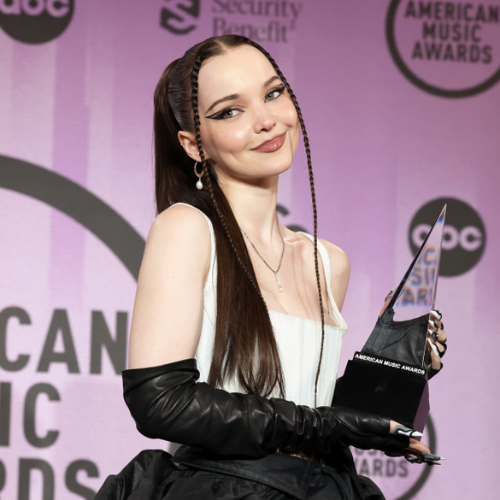 Dove Cameron
Dove Cameron says the best fashion designers are comparable to the great "composers" because they are "otherworldly geniuses".

The 27-year-old actress-and-singer has teamed up with designer Wes Gordon for the spring/summer 2023 Carolina Herrera collection and she was blown away by his "magical" talent.

Speaking to ELLE.com, Dove - who got close to Wes after he invited her to be his plus one at the 2021 CDFAs - said: "It's such a dream when you get to be friends with an iconic designer who's the head of an iconic fashion house.

"I look at fashion designers and photographers the same way I look at composers. [They're] people who do things that are so magical and otherworldly. They're geniuses. I grill [Gordon] every time I'm with him. I'm like, 'Hi! Let me dive into your brain, thank you!'"

Dove - who shot to fame playing the two titular characters in Disney Channel series 'Liv and Maddie' - was snapped by photographer Elizaveta Porodina for the campaign and, on set, the 'Good Mourning' star was encouraged to jump, laugh and dance in a "fantasyland" setting.

She explained: "When you step into a role like this on set, you just feel like you're living in this fantasyland where anything is possible.

"Elizaveta and her vision were so otherworldly, I couldn't help but feel so free to experiment. I felt so beautiful."

"To get those shots, I was jumping, and spinning, and dancing, and laughing. I feel like there's so much levity, strength, femininity, and boldness to Wes' designs, and I really wanted to attempt to bring that to the shoot. Every garment was taking on a different story, and in that story, I think it's only natural to feel the character living those moments."

Go to Carolinaherrera.com to browse and shop the collection."