Dua Lipa concerned new album could leak online
Dua Lipa is concerned her upcoming new album could leak online after some previously-unheard old songs made their way into the public domain.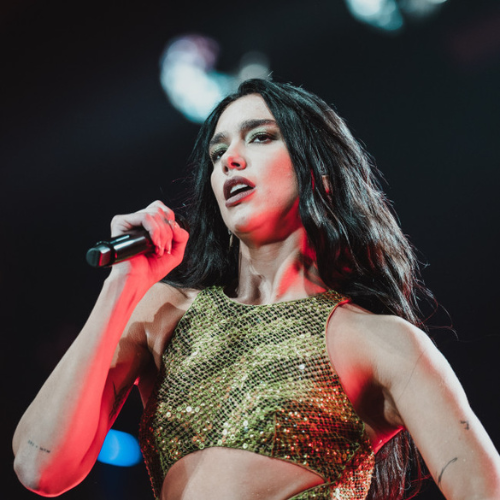 Dua Lipa
Dua Lipa is worried her third album could leak online.

The 'Levitating' singer's record company bosses are desperately trying to ensure recordings for the highly-anticipated LP are secure after a song she worked on with Pharrell Williams appeared online this week, with the offcut from 'Future Nostalgia' the latest in a series of unreleased tracks from the 27-year-old pop star to have made it into the public domain.

A source told The Sun newspaper's Bizarre column: "Over the past month or so countless demos and rejected songs from Dua have been appearing online.

"It's annoying as they didn't make the album for a reason but obviously the main concern is to know if information about her third album is next.

"The stakes couldn't be higher for the record after 'Future Nostalgia' turned her into one of the biggest stars on the planet, so bosses are determined to plug the leak, and quickly. 'Future Nostalgia' leaked a few days before it came out in 2020 and Dua was devastated. She has made it clear it must not happen again."

Dua revealed in December the new record will be "very different" to previous albums and was going to turn out very differently to what she'd originally planned.
blaaaaaaaaaah ❤️❤️❤️❤️ pic.twitter.com/GF5Wz9UQJJ

— DUA LIPA (@DUALIPA) February 17, 2023


She said: " Well when I was speaking to Elton John [in March] I really felt like I was halfway done. But it's taken a complete turn as I've carried on working, and I really feel now that it's starting to sound cohesive. So I'm going to keep writing in the early months of the new year and see where that takes me. The album is different — it's still pop but it's different sonically, and there's more of a lyrical theme."

However, the 'Cold Heart' hitmaker remained coy about giving any details away about the upcoming album and explained that even revealing the title would spoil the surprise.

She told Variety: "If I told you the title, everything would make sense — but I think we'll just have to wait!"