Ed Sheeran and Dolly Parton to perform at Academy of Country Music Awards
Ed Sheeran is making his debut at the Academy of Country Music Awards this week.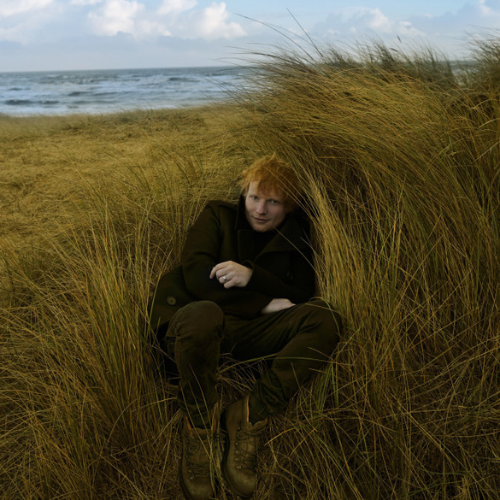 Ed Sheeran
Ed Sheeran is set to perform at the 58th Academy of Country Music Awards on Thursday (11.05.23).

The 'Bad Habits' singer - who just won a $100 million copyright battle over his track 'Thinking Out Loud' - will take to the stage at the Ford Center at The Star in Frisco, Texas.

The star-studded bash will be hosted by Dolly Parton and Garth Brooks.

Ed joins a line-up including Jason Aldean, Kane Brown, Luke Combs, Cody Johnson, Miranda Lambert, Jelly Roll, Keith Urban, Morgan Wallen.

Country icon Dolly, 77, is set to give the live debut of the lead single, 'World On Fire', from her upcoming rock album, 'Rockstar', to close proceedings.

A livestream will be up on Prime Video and the Amazon Music channel on Twitch at 7pm EDT/6pm CDT/4pm PDT.

The full rebroadcast will be available to watch after the show on Prime Video and will be available to stream the next day on Friday, May 12, starting at 8pm EDT/5pm PDT on the Amazon Music App and for free on Amazon Freevee.

It comes after busker-turned-superstar Ed, 32, stood on a car to perform an impromptu gig on the streets of New York and took to the top of a double-decker tourist bus in Los Angeles for another free concert last week.

The New York gig came a day after Ed won his latest legal battle after he was accused of copying elements of Marvin Gaye's 'Let's Get it On' and was sued by the heirs of the song's co-writer, Ed Townsend.

The singer vehemently denied any wrongdoing and the case ended last Thursday (04.05.23), with the Grammy winner being cleared of the plagiarism accusations.

Speaking outside the court, the pop megastar hailed his victory as a win for songwriters everywhere.

He explained: "I'm just a guy with a guitar who loves writing music for people to enjoy. I am not and will not allow myself to be a piggy bank.

"I'm obviously very happy with the outcome of the case and it looks like I'm not having to retire from my day job after all. At the same time I'm unbelievably frustrated that baseless claims like this are allowed to go to court at all.

"We've spent the last eight years talking about two songs with dramatically different lyrics, melodies and four chords which are also different and used by songwriters every day all over the world.

"These chords are common building blocks which were used to create music long before 'Let's Get It On' was written and will be used to create music long after we are all gone.

"They are in a songwriter's alphabet, our toolkit, and should be there for all of us to use. No one owns them or the way they are played, in the same way that no one owns the colour blue."

Ed concluded by revealing he'd been forced to miss his grandmother's funeral in Ireland to be in Manhattan for the trial and he "won't get that time back".