Ed Sheeran rides the waves of grief and depression in new music video for Boat
Ed Sheeran has released the second track from his upcoming album 'Subtract'.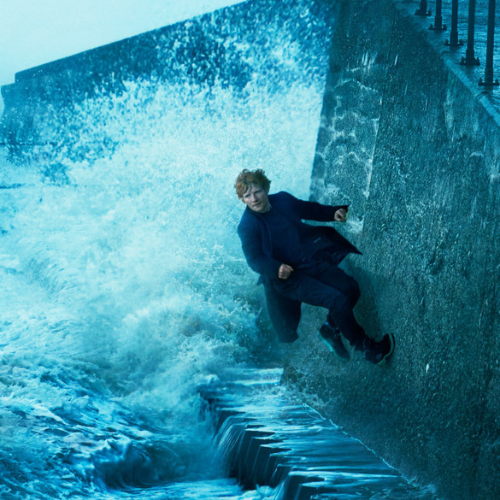 Ed Sheeran
Ed Sheeran has shared his new song, 'Boat', about feeling engulfed by depression.

The 32-year-old pop megastar has shared the second track from his upcoming album, 'Subtract', and a moving music video by Mia Barnes, which sees the 'Shape of You' hitmaker battling to stop himself from being taken down by extreme waves.

He sings: "But the waves won't break my bones."

The latest track follows the equally as raw lead single, 'Eyes Closed'.

Ed recently revealed the upcoming album is inspired by his "unbreakable bond" with his wife, who is recovering after a cancer scare.

The Grammy winner wrote the heartbreaking songs after his wife was diagnosed with a tumour while she was pregnant with their second child, Jupiter, and the death of his close pals Jamal Edwards and Shane Warne within weeks of each other last year.

He recently revealed that the track 'No Strings' was inspired by the ordeal as well as advice his father had given him on marriage.

As he introduced the song to the audience at the Eventim Apollo in London, last month, he said: "My dad said to me when I got married, 'You will not know what real love and marriage is until there's death and real sickness.' He said that because that happened when he first married my mum. There was real, real grief that happened in the family and real, real sickness that ended up in grief that they had to go through.

"He said that it really brought them together and once that happens it's an unbreakable bond."

The 'Thinking Out Loud' hitmaker - who also has two-year-old daughter Lyra with his wife - went on to admit that whilst he's always felt a "real closeness" with his significant other, it was her tumour that created an "unbreakable bond" between the pair.

Ed explained: "I've been married now almost five years and I've always felt real, real closeness. But last year was when that unbreakable bond was made. I know you should feel that before with a marriage and children, but I really feel like 'if we can get through 2022, we can get through anything.'"

Ed also debuted the track 'Spark' at the intimate event and explained how that song explores the notion of "moving on" from trauma.

He said: "You know in movies when people have break-ups and they put everything into the fire and go, 'It's a new dawn'? I feel like that's a healthy thing sometimes, to move on and be like, 'That was then and this is now'. The lyrics in this chorus are 'We'll build a fire, we'll torch our old life and hope that the original spark of what made it amazing survives and we'll just move on from it.'"

'Subtract' is due for release on May 5.