Elle Fanning: I was obsessed with my pregnant body on The Great
Hollywood actress Elle Fanning was obsessed with her pregnant body on 'The Great'.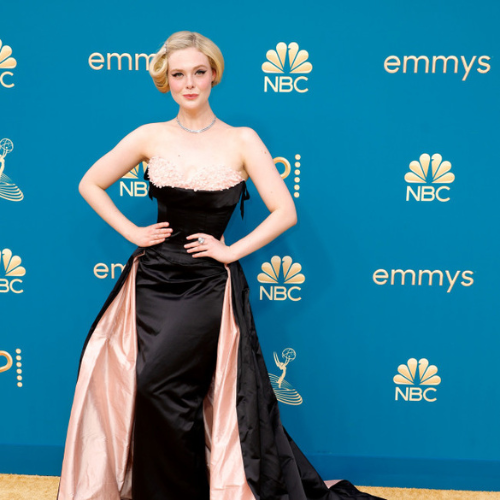 Elle Fanning
Elle Fanning loved seeing how her body would look pregnant when she filmed her scenes in 'The Great'.

The 25-year-old actress stars in the title role of 'Catherine The Great' in Hulu's satirical comedy series and admitted that it was "crazy" playing a pregnant royal in the latest series but enjoyed seeing how she'd look if she was in a trimester.

She told Harper's Bazaar: "I was obsessed with it. I had a bespoke bump with boobs moulded onto me that went all the way up to my neck. The costume team told me that this is pretty accurately what my body will look like when I'm pregnant... which did feel quite crazy."

Adding: "I loved the way it looked. It made me want to do it, to be pregnant."

Meanwhile, Elle admitted that she initially felt out of her depth being thrown into a comic role at first but has now embraced it.

She said: "I hadn't really done much [comedy], and was very scared at the start.

"But I'm not embarrassed any more: you just have to try, no matter how outrageous something is.

"It's an extremely specific style that takes a while to get used to.

"We tread a very thin tightrope between tragedy and laughs."

Elle has been acting since the age of three but explained that because was able to play Catherine throughout her "formative" years, she was able to grow up alongside her.

She said: "I've been playing Catherine in such formative years of my life. I've grown as a woman alongside her. These days, I feel like my voice matters. m

"For a while, I'd be like, 'Oh well, I'm young, people don't necessarily want to listen to me, they probably know more anyway.' But there comes a point when you register that you've been doing this for 20 years. I may not always have the answer, but I've realised that sometimes you do have to have a little bit of that Catherine ego and say, 'Listen to me!'"