Elon Musk slams media groups refusing to pay 'small' $1k-a-month fee for Twitter's corporate blue ticks
Elon Musk has hit out at media groups refusing to pay the upcoming $1,000-a-month fee for companies to get Twitter's blue ticks as he thinks it's a "small amount of money".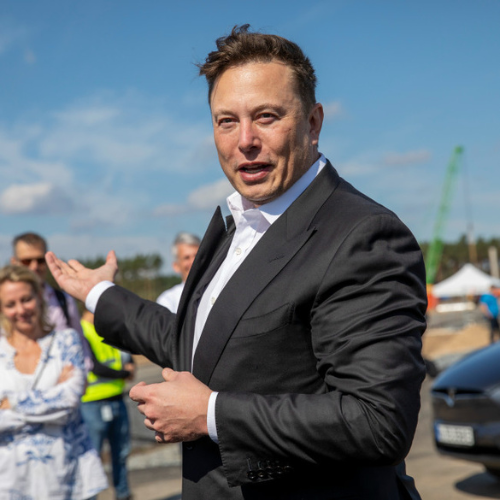 Elon Musk
Elon Musk has slammed media groups refusing to pay $1,000-a-month for Twitter's corporate blue ticks as he thinks it is a "small" amount of money.

The world's second-richest man, 51, who finalised his controversial Twitter buy-up for $44 billion in October, hit out after news outlets joined famous faces and even the White House in declaring they wouldn't fork out for a verified checkmark next to their name on the microblogging platform.

Elon told the BBC in a surprise sit-down chat on Tuesday (11.04.23) night about the company's premium subscription plan: "It's a small amount of money, so I don't know what their problem is."

Business will need to pay $1,000 a month to retain their blue ticks in the 'Verified for Organizations' programme, which is available worldwide as part of the 'Twitter Blue' premium subscription that charges individuals $8 or $11 per month would have the badge.

Elon also told the BBC Twitter's legacy blue account tags "will all be gone by next week".

He previously said the company was going to remove them from accounts of verified users from 1 April but the changes have not yet widely taken place.

Elon added he was making the move as he didn't want Twitter to promote "some anointed class of journalists" to spread news and level the platform's playing field.

He said: "I'm hopeful that this can be more a case of the public choosing the narrative, as opposed to the media choosing the narrative."

In November, dad-of-10 Elon slammed Twitter's old verification programme as a "lords and peasants" system.

CNN journalist Larry Madowo recently joined the list of famous people who lost their verification and rejected the idea of paying for it.

He tweeted: "I have no plans to pay for Twitter Blue at this time and neither does CNN. Twitter says my blue checkmark will soon disappear – after 12 years of being verified. Anyone will be able to create an account in my name and get it verified for $8. What could possibly go wrong?"

Media outlets including The New York Times, Los Angeles Times, The Washington Post, BuzzFeed, POLITICO and Vox have joined the list of organisations refusing to pay for Twitter Blue.