Emotional Susanna Reid says Paul O'Grady died 'far too early'
'Good Morning Britain' broadcaster Susanna Reid fought back tears and said Paul O'Grady died "far too early" as more stars pay tribute to the late presenter.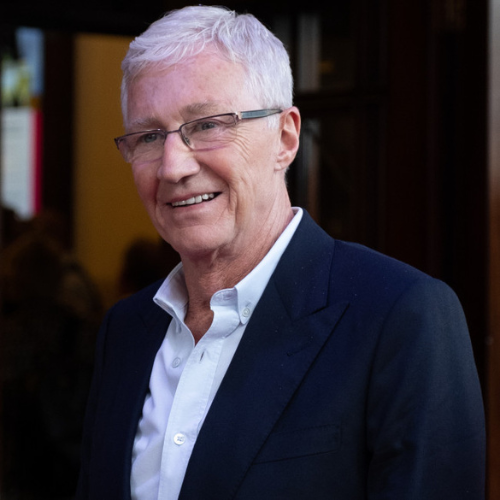 Paul O'Grady
Susanna Reid fought back tears as she paid tribute to Paul O'Grady.

The 'Good Morning Britain' star spoke about the late, great presenter - who was also known for his drag queen persona Lily Savage - during Wednesday's (29.03.23) episode of the ITV breakfast show after he died "far too early" at the age of 67.

She said: "You can acknowledge the humour and the love and compassion that he brought at the same time, as we mourn his loss, far too early."

Her co-star Richard Arnold hailed O'Grady as a "trailblazer" and added: "Looking back there, there's so many fond memories."

MoneySavingExpert founder Martin Lewis also appeared on the show and said: "You don't know whether to smile or be sad right now, I'm torn between those two emotions because he was such a funny man and when you think about him it makes you smile he was funny, and then you remember he's gone."

He had earlier wrote on Twitter: "Quite shocked and saddened to wake up to the news of Paul O'Grady passing. #RipPaulOgrady. A funny man, with incredibly quick wit, who made millions laugh."

Meanwhile, comedian Les Dennis tweeted: "So sad to wake to the news that Paul O'Grady has died. He was a true comedy great and his twinkly, mischievous presence will be missed by so many. RIP dear Paul."

'Top Gear' star Paddy McGuinness remembered O'Grady as someone who was "just great to be around", paying tribute to the way he became "an icon of British TV".

He wrote: "Paul O'Grady let me stand in for him on his chat show over 15 years ago. He was always supportive, kind and just great to be around.

"Paul started in the pubs and working men's clubs but finished has an icon of British TV. I'll miss him very much. Rest in peace Paul."

'Britain's Got Talent' judge Amanda Holden tweeted: "Woken up to this sad, sad news. I loved Paul. He was brilliantly opinionated, searingly sharp and very funny..

"I loved our conversations ..I can't quite believe it. Thoughts with Andre and their family .."

And former 'X Factor' star Joe McElderry said: "I was stood in Paul O'grady's dressing room @TheatreRoyalNew less than 3 weeks ago! He was full of life chatting and being so wonderful as always! so so sad! And such a loss! A true showbiz entertainer! May he rest in peace (sic)"

O'Grady's partner Andre Portasio revealed he died "unexpectedly and peacefully" on Tuesday (28.03.23) evening.

He said in a statement: "It is with great sadness that I inform you that Paul has passed away unexpectedly but peacefully yesterday evening.

"He will be greatly missed by his loved ones, friends, family, animals and all those who enjoyed his humour, wit and compassion.

"I know that he would want me to thank you for all the love you have shown him over the years."