Freya Ridings: Love Island changed my life!
Freya Ridings says she "owes everything" to 'Love Island' after the show featured her track 'Lost Without You' in 2018 and gave her her first charting single.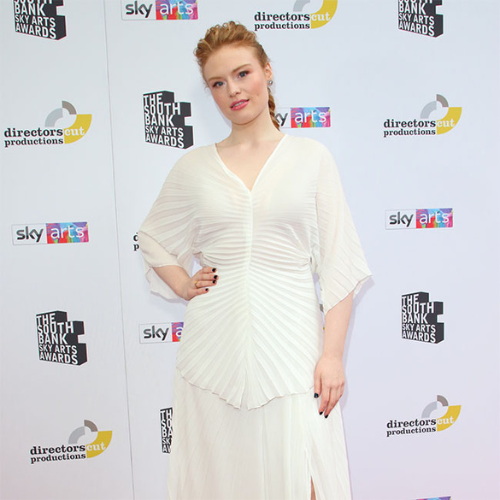 Freya Ridings
Freya Ridings says she "owes everything" to 'Love Island.'

The 28-year-old singer enjoyed massive success with her single 'Lost Without You' when it was featured on the hit ITV2 reality dating show and explained that even though the series has its "pros and cons", her life was "changed" as she watched it soar into the top 10 as a result.

She said: "Everything. Obviously that show has its pros and cons; I don't want anyone to be hurt by doing any kind of TV. But at the same time, that moment when they played 'Lost Without' You did change my life. It gave a song I'd written three years before an opportunity to have a life of its own and it connected me with so many people. It was a lightning bolt moment. We were in America doing a festival when that took effect. Someone sent me the number nine and I was like, has it sold nine copies? But it was nine in the charts! I didn't think that was possible. And now it's got more than 300 million streams on Spotify."


The 'Castles hitmaker is the daughter of Catherine Jensen and voice actor Richard Ridings - who is known for providing the voice of Daddy Pig on the children's TV series 'Peppa Pig' - and explained that she "absolutely loves" being asked about her dad's job and revealed that he has recently taken up DJing outside of work.

Asked how often she is asked to talk about her dad, she told Metro newspaper's SixtySeconds column: "All the time. I absolutely love it because I think he's the best man in the world. He's a really talented singer-songwriter. He's been getting into DJing a bit, too. I think DJ Daddy Pig would be amazing. Imagine all these people growing up who've watched it as toddlers going to a massive dance festival and he's DJing."