George Ezra cancels O2 gig at last minute due to 'acute vertigo'
George Ezra pulled out of his concert at the London arena on doctor's orders.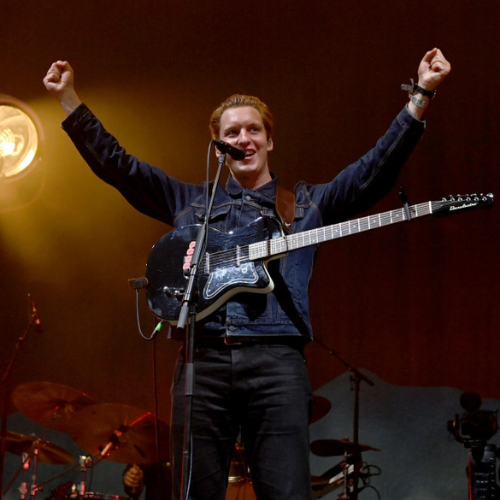 George Ezra
George Ezra postponed his show at The O2 on Tuesday night (14.03.23) due to "acute vertigo".

The 'Budapest' hitmaker was forced to axe the concert at the last minute on doctor's orders.

It was not disclosed how the 29-year-old musician got vertigo, which causes one to feel like they are spinning when they are standing still.

George's team is working on rescheduling the gig.

A statement on his social media pages read: "Hi everyone, unfortunately George has started feeling incredibly unwell this afternoon. "He's been diagnosed by a doctor as having acute vertigo and as a result we sincerely regret to announce that tonight's show at the O2 in London will not be able to go ahead as planned. We wanted to let you know as soon as possible.

"Ticket holders, all tickets remain valid and please bear with us as we reschedule the show – we're very sorry for everyone who has travelled for tonight."

George's gig cancellation comes after he recently hinted at stepping away from the spotlight after his latest tour.

The 'Green Green Grass' hitmaker said: "This might be a conversation for another time, but I don't feel an urge or want to continue operating in the way we do at the minute.

"And that's not a rebellion, it's just how I feel. Like, 'Cool, that was a thing.'

The last [headline tour] date lands around April next year. Then it's festival season, then it's my 30th, and you think, 'Well, what an amazing decade. But don't kid yourself into thinking that's all life could be.'"

Meanwhile, George recently shared his mammoth trek from Land's End to John o' Groats, which saw him walk 30 miles a day and complete the route in 95 days, in the Amazon Prime Video doc 'End to End'.