'Going back to her roots': Beyoncé teases new haircare line
Beyonce is going back to her roots with a haircare line.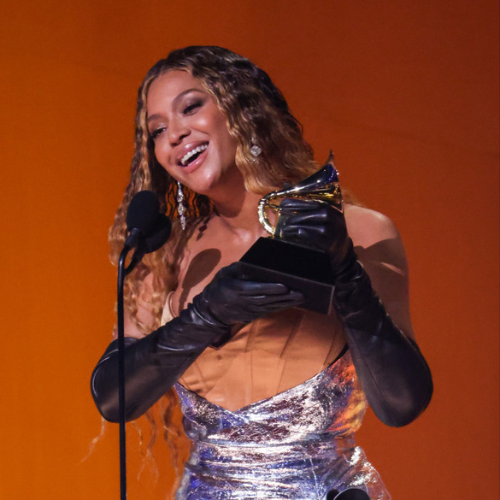 Beyoncé
Former hair salon sweeper Beyoncé has teased a new haircare line inspired by her mother.

The global superstar is well known for whipping her golden tresses on stage and wants to share her secret with everyone.

Taking to Instagram on Tuesday (16.05.23), the Grammy-award winner uploaded a series of snaps showcasing her gorgeous mane and announced to her 308 million followers that she "can't wait" for them to "experience what I've been creating".

The 'Crazy In Love' singer, 41 - who rose to fame in the late 1990s as the lead singer of R'n'B girl group Destiny's Child – used to sweep the hair off the floor at her mom Tina Knowles-Lawson's hair saloon before becoming one of the world's biggest stars.
She wrote: "How many of y'all knew my first job was sweeping hair in my mama's salon? Destiny's Child got our start by performing for clients while they were getting their hair done.

"I was exposed to so many different kinds of entrepreneurial women in her salon. I saw firsthand how the ways we nurture and celebrate hair can directly impact our souls."

Beyoncé says she's always dreamed of carrying on her mother's legacy.

She added: "I watched her heal and be of service to so many women. Having learned so much on my hair journey, I've always dreamed of carrying on her legacy.

"I can't wait for you to experience what I've been creating."

The 'Dream Girls' star is currently on her 'Renaissance World Tour' and sporting a new look of "sun-washed blonde".

Hair colourist and Beyoncé's long-time friend, Rita Hazan, is responsible for the transformation, and said her client wanted a "dramatic and different" hairdo and that would "give an extra wow factor".