Graham Norton and Amanda Holden confirmed for BBC's Eurovision coverage
The BBC has confirmed Graham Norton, Amanda Holden, Rylan Clark-Neal, Scott Mills, and Chelcee Grimes will be part of its 'Eurovision' coverage this year.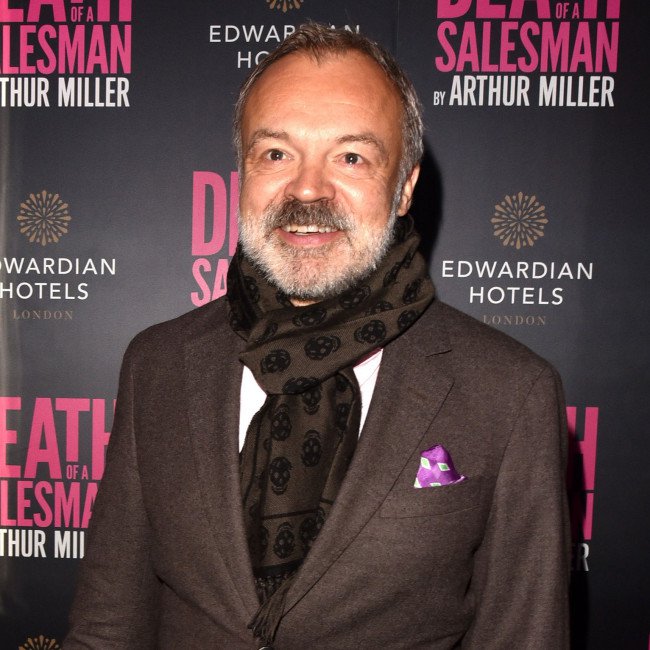 Graham Norton
Graham Norton and Amanda Holden will be part of the BBC's 'Eurovision Song Contest 2021' coverage.

The TV presenter will return to comment on the international singing competition's Grand Final in Rotterdam on 22 May, after Chelcee Grimes, Rylan Clark-Neal and Scott Mills present the semi-finals live from London on May 18 and 20, and 'Britain's Got Talent' judge Amanda will be the Eurovision Spokesperson.

Graham said: "I'm so excited for 'Eurovision' to return, after the past year we've had it's exactly the kind of joy the world needs.

"The UK have a great entry with James Newman and 'Embers', it's a banger and represents everything that 'Eurovision' is. It's arguably the best night of the year and I can't wait - bring it on!"

James was initially supposed to perform at the competition in 2020, but it was cancelled due to the coronavirus pandemic.

Rylan added: "There was a big 'Eurovision' shaped hole in my life last year, so I am super excited to see what everyone brings to the table for 2021 - it's the best time of the year!

"I am looking forward to being reunited with Scott for the semi-finals and to welcome Chelcee to the team!
Let's #OpenUp to 39 countries, 39 artists and 39 days until the Grand Final of #Eurovision 2021! 🤩 pic.twitter.com/mj7pVA7dQo

— Eurovision Song Contest (@Eurovision) April 13, 2021

"Plus, 'Embers' is an absolute tune - I can't wait!"

What's more, Amanda is delighted about being appointed this year's Eurovision Spokesperson, in which she will deliver the results of the UK professional jury vote live from London.

She said: "What an honour to announce the UK's votes this year. I'm utterly thrilled. It's an ambition ticked after 45 years of watching it! Now, what to wear…"

The BBC have also launched a social video called 'Ready, Steady, Eurovision', featuring Rylan, James, and Rustie Lee.

In the clip, Rylan talks through his favourite 'Eurovision' performances, and Rustie cooks up some classic Dutch dishes.

Rob Rinder and Lady Leshurr will appear on the social channels later this month to watch some of this year's entries and give their expert opinions.