'I don't want to get caught!' Why Melissa McCarthy can't watch the Gilmore Girls anymore
Melissa McCarthy can't watch herself back on screen in case "something happens" and she is found watching her own work back.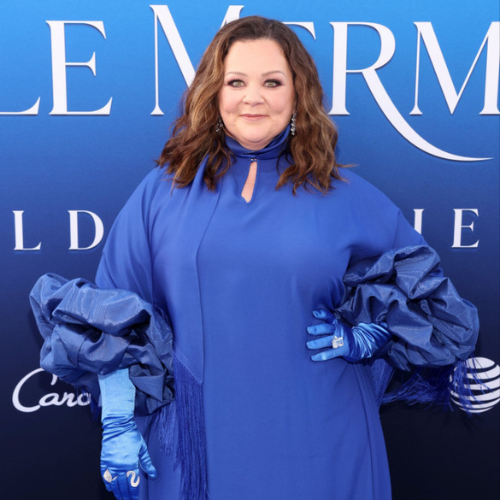 Melissa McCarthy
Melissa McCarthy can't watch herself back on screen in case she gets caught.

The 52-year-old actress - who has Vivian, 15, as well as 13-year-old Georgette with husband Ben Falcone - first found fame when she took on the role of Sookie St. James on 'The Gilmore Girls' in 2000 and admitted that while she has watched the pilot of the drama series with her eldest, she often refrains from watching her own work in case she "passes out" at the scene and requires medical help.

Speaking in a clip from her upcoming interview 'Sunday Today with Willie Geist'. she said: "I watched it with Vivian once, my oldest, and we watched the pilot…and I was watching her watch it. I was also always afraid somehow, something's going to happen, and I'm going to be found in a room watching my own thing. So I have a super paranoia about 'I can't watch my own stuff in the house. For some reason I'm always like what if I pass out and paramedics come in and the takeaway is she was watching her own stuff, weird. Every time I turn on a tv and it's me I'm like, 'Oh god do I feel lightheaded. I don't want to pass out in a room where my stuff's playing!"
However, the 'Little Mermaid' actress did go on to acknowledge that 'The Gilmore Girls' has always "meant a lot" to her and loves the "generational legacy" that the series has gone on to attain since its cancellation in 2007.

She said: "It's had legs on it that I didn't expect. It has had this generational legacy, young people that watched it, now that they have kids, and they watch it with their kids, and now their kids are watching it with their own friends!"