'I'd give it all up!' Kim Kardashian would quit reality TV to focus on law career
Kim Kardashian would be happy to give up stardom to be a lawyer "full-time" and hopes that her law career becomes her most "meaningful" work.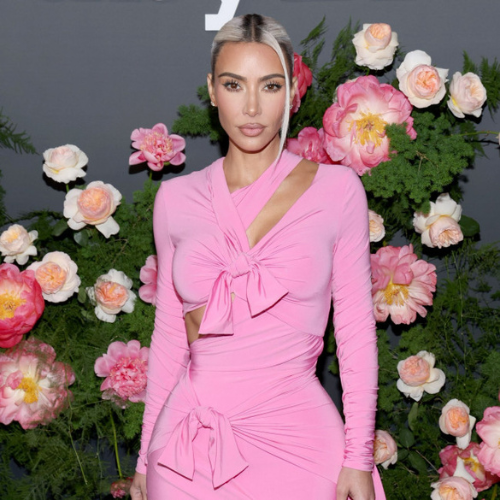 Kim Kardashian
Kim Kardashian would be happy to give up stardom to be a "full-time" lawyer.

The 42-year-old reality superstar is known for appearing in a series of shows alongside her world-famous family but has been training as a lawyer since 2019 in memory of her dad Robert - who worked as a high-profile attorney but died in 2003 at the age of 59 - and revealed that she "always jokes" to her mother Kris Jenner that she will be "retiring" her celebrity persona to focus on her law career.

Speaking at the TIME100 Summit on Tuesday (26.04.23), she said: "There's a lot that's out there on TV but my friends know we really value our private time. I would be just as happy being an attorney full-time. The journey just really opened up my eyes so much. It gets overwhelming because there's so much to be done ... I brought my sister Khloé [Kardashian] to a prison for the first time last week, and that was really eye-opening for her. I always joke with my mom — who's my manager — I say Kim K. is retiring, and I'm just going to be an attorney."

Meanwhile, the SKIMS founder - who has North, 10, Saint, seven, Chicago, five, and three-year-old Psalm with ex-husband Kanye West - explained that her father would have "got such a kick" out of her going to law school because it was something they discussed when he was still alive and credited him for giving her a "work ethic" but also explained that she "learned so much more" from her mother than she ever speaks out about.

She added: "But I know that he would probably get such a kick out of this because he wouldn't have expected it at all. We talked so much about me going to law school and he always said he would help give us an allowance if we stayed in school and I couldn't do it. I was like 'I'm on my own, I don't care', I didn't finish school.

"And now that the opportunity has come along all these years later, it's so much more meaningful. I'm learning every day and I'm just so grateful for the experience. He did warn me how stressful it is though. But I will say, I did learn my work ethic from my dad but I learned so much more from my mom than I ever give her credit for.
But I will take it because I had the best dad in the whole wide world and am so lucky I had 22 years with you! There's so much I wanna tell you and show you and so many little humans I wish you knew because God you would love them so much! pic.twitter.com/GSsz7v1EBd

— Kim Kardashian (@KimKardashian) February 22, 2023


"I'm not even trying to be funny, but you kind of give the dead parent a lot of credit. She taught us how to have a home and how to make a home. She kept everything from when we were growing up. I could find a tooth, a lock of hair. She has these chests that she saved for us with baby books so I do that for all my children, and every year on their birthday I will write them each a four- or five-page letter that I will give them on their 21st birthday."