'It's something to celebrate!' Girls Aloud to release new music!
Girls Aloud are to release new music in honour of the 20th anniversary of their debut album.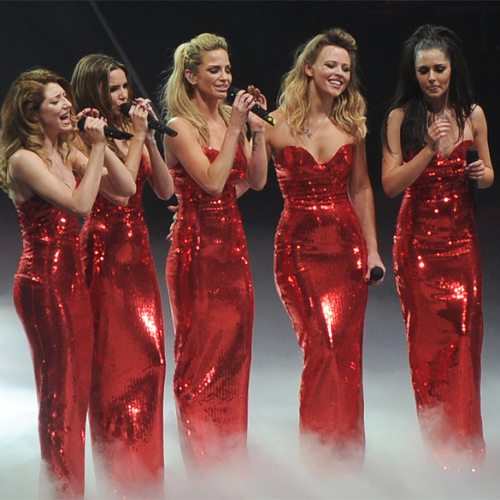 Girls Aloud are to release new music.

The pop band made up of Cheryl, Nadine Coyle, Nicola Roberts, Kimberley Walsh, and the late Sarah Harding - who died of breast cancer at the age of 39 in 2021 - split in 2013 after the final night of their 'Ten: The Hits Tour' but Kimberley has now revealed that even though they are not heading back into the recording studio, they have "some fun alternative versions" of classic tracks ready for release in honour of their debut album's 20th anniversary.

She told the MailOnline: "We've got some fun alternative versions of songs lying around and little re-releases just to kind of mark that because, you know, it's a big deal. 20 years is a long time and the love that we still feel for 'Sound Of The Underground' and some of the songs from the first album are still huge. So it still feels like something to celebrate, but in a kind of sort of discreet way, I guess."

However, West End star Kimberley went on to admit that 'The Promise' hitmakers - who initially found fame as the winners of 'Popstars: The Rivals' in 2002 and went on to release five studio albums together - are not actively doing anything together at the moment but explained that some of the re-releases have been "quite fun" to see.

She added: "We're not really doing anything together as a group for obvious reasons. I think there's already been one re-release of 'Sound Of The Underground' with different girls singing different lyrics, which is quite fun. I mean, if you're a fan, it's fun. I'm not sure how much fun it is if you're not really into Girls Aloud. But yeah, just things like that."