Jack Black: Playing Bowser was a no-brainer
Jack Black says that the decision to voice Bowser in 'The Super Mario Bros. Movie' was a "no-brainer" as he expects the video game film adaptation to be a hit.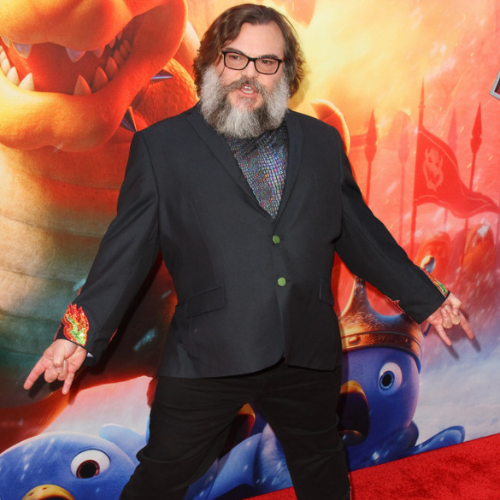 Jack Black
Jack Black says it was a "no-brainer" to play Bowser in 'The Super Mario Bros. Movie'.

The 53-year-old star voices the fire-breathing antagonist in the new film adaptation of the hit Nintendo video game series and had no doubts about taking the role as there is an established audience for the movie.

Jack told the BBC: "My instinct was to say 'yes' straight away, but then my agent says, 'Whoa, whoa, whoa. Wait a second. Let's negotiate with them.'

"But for me, it's one of those no-brainers. 'They want you to play Bowser in Super Mario Brothers?' That just sounds like a home run. There's a built-in audience of kids around the world who are familiar with this brand.

"So it's got that, and it's being made by Illumination who have done some of my favourite animations over the years.

"Who wouldn't want to party with that band? It's two ginormous brands meeting together in a perfect storm of entertainment."

The new flick is the latest in the trend of video game adaptations – following on from the 'Uncharted' movie and 'The Last of Us' TV series – and Jack thinks that the influence of video games will be felt on both the big and small screens for years to come.

The 'School of Rock' star said: "In the future, film and television are going to keep going towards using the stories told in video games, because that market seems to be growing and growing exponentially.

"The TV and film industries seem to be seeing a little bit of shrinkage. It will be interesting to see what happens to the entertainment industry over the next 20 to 30 years but I think we will be seeing more storytelling from the gaming universe."