James Arthur personal 'heartache' inspires new song
James Arthur has returned with the new single 'A Year Ago' about the aftermath of a breakup.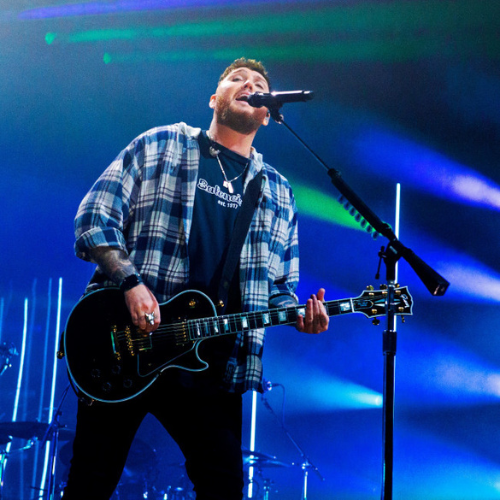 James Arthur
James Arthur's personal "heartache" has inspired his new music.

The 'X Factor' alumni, 35, has released the new single 'A Year Ago' about the aftermath of a breakup.

Pouring his heart out, he sings: "I miss you, your name's still on my coffee cup, I miss you, the way you chose the films we watched – I miss you, babe.

"If only I had told you that before, maybe I would never have to miss you."

He adds: "I wish it was a year ago. I wish that I could hold you close."

Speaking of the track, he said: "A Year Ago is not about one ­specific relationship, but every scenario is real.

"I've been through my fair share of heartache and I tapped into different times in my life.

"You're a year on, still wishing you could be back in a moment when the world felt right."

On working on his new album - which will be the follow-up to 2021's 'It'll All Make Sense In The End' -with his childhood friend, Jamie Grey, he added: "We've been friends since we were kids and having him along gets that young version of me back.

"It's weird but I become the kid who went with his feelings and trusted his gut."

In November, James became a father for the first time after he rekindled his romance with Jessica Grist at the start of 2022.

He took to social media to announce the birth of his baby girl, Emily, posting a video of his newborn daughter on the platform.

He explained on Instagram: "In the last few days somebody made an unexpected arrival."

James then added: "Dear Emily, welcome to the world.."
The video clip also revealed that he already has his baby's name tattooed on his hand.

The 'Say You Won't Let Go' hitmaker previously released a track called 'Emily'.

On the track, James sings: "I needed life and life came, and gave me Emily. You make me a better man than I'll ever be, ever be, ever be, because of you Emily."

The pop star subsequently explained that the song related to a baby that he and his partner tragically lost.

Asked if the record was about his unborn daughter, James shared: "To be honest, when it first came out I sort of billed it as that, but I spoke to my partner, and at the time it was a realistic prospect. She was pregnant.

"Sadly it didn't work out. It wasn't far, it was a couple of months and she had an ectopic pregnancy. So she lost the child, and I didn't really want to talk about it.

"But she actually said 'I think it's really important that you do' - just because there's so little information, and I would echo that actually."