Jimin 'didn't have any ambition' to join BTS
Jimin admits he "didn't have any ambition" to join BTS until bandmate Suga convinced him to take the leap.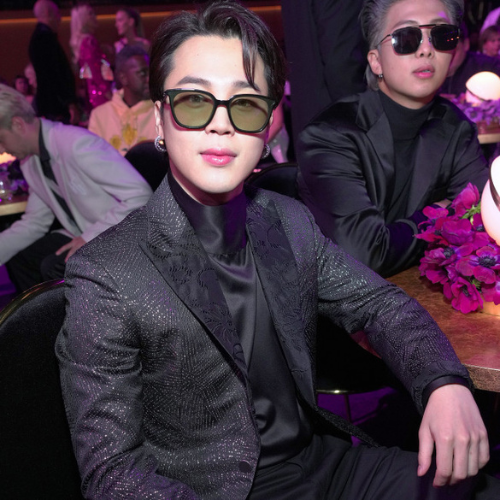 Jimin
Jimin has admitted initially he "didn't have any ambition" to join BTS.

The 27-year-old musician - who recently released his debut solo album 'Face' - has chatted to bandmate Suga about his early days as a trainee for Big Hit Music, and how his K-pop dreams changed.

Appearing on Suga's 'Suchwita' talk show, he said: "When I first joined the agency as a trainee I didn't have any ambition to be on the team, because I didn't think it was my team.

"But it was because of you [that I changed my mind]."

He added: "I still remember the lights were off, and we were in our beds. I think we woke up because Namjoon was snoring, and you were on the top bunk.

"As you looked down towards me, and you said, 'You're a good singer, so I really want you to be on our team.' That was when my ambition sparked."

Suga recalled the moment too, and explained he realised Jimin could do more than the agency was letting him at the time.

He said: "I knew what your tone and your voice would sound like when you sang. No one else on the team had that tone, [so] I felt that you could become a singer with a unique voice.

"I already knew, so that's why I said that. I said, 'He should be singing, why are you making him rap when he can't even rap?' "

Meanwhile, Jimin also asked Suga why he decided to launch his online talk show, and he admitted he was motivated by the idea of giving his bandmates at a platform for their respective projects.

He explained: "If I'm being honest, when I saw the members planning their solo albums I thought you'd need to go on shows to promote your albums once they were out, and I wanted to do that for you guys."