Justin Bieber cancels Justice world tour
Justin Bieber's 'Justice' world tour has seemingly been cancelled but the star has yet to formally announce the news.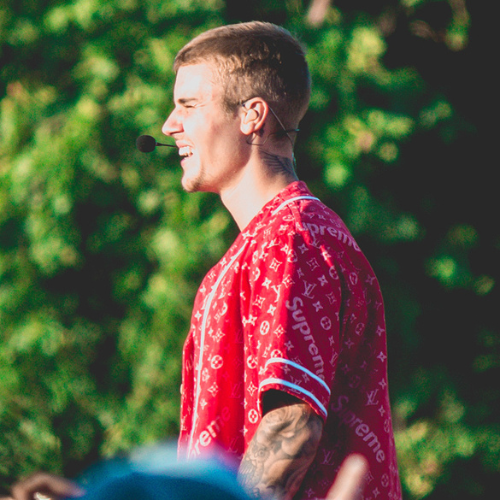 Justin Bieber
Justin Bieber's world tour has seemingly been cancelled.

The 'Never Say Never' hitmaker's 'Justice' concert dates - which were previously postponed due to the 28-year-old star's health problems - have been removed from his official website, while ticketing sites such as Ticketmaster have also updated their pages to reflect that the gigs have been axed.

Ticketholders for The O2 in London have received emails from provider AXS to advise them the show has been cancelled and they will automatically receive refunds in the coming days.

Screenshots shared on Twitter from the AXS email read: "We regret to inform you that the Justin Bieber shows planned to take place at The O2 arena have been cancelled. We understand you will be disappointed and apologise for any inconvenience this may cause."

Justin has yet to comment on the news.

The 'Love Yourself' hitmaker first postponed his tour in June 2022 after revealing to fans he had been stricken with partial facial paralysis due to Ramsay Hunt Syndrome.


He said in an Instagram video: ""Obviously as you can probably see with my face. I have this syndrome called Ramsay Hunt syndrome and it is from this virus that attacks the nerves in my ear and my facial nerves and has caused my face to have paralysis.

"Can't believe I'm saying this. I've done everything to get better but my sickness is getting worse.

"My heart breaks that I will have to postpone these next few shows (doctors orders.) To all my people I love you so much and I'm gonna rest and get better."

Pointing to the left side of his face and showing he couldn't blink or smile, he added: "So there is full paralysis on this side my face. So for those who are frustrated by my cancellations of the next shows, I'm just physically obviously not capable of doing them. This is pretty serious as you can see.

"I wish this wasn't the case but obviously my body is telling me that I've got to slow down and I hope you guys understand.

"I will be using this time to rest and relax and get back to 100 percent so that I can do what I was born to do."

And then in September, a day after performing at the Rock in Rio festival in Brazil, Justin again announced he wasn't ready to go back on the road.

He said: "After getting off stage, the exhaustion overtook me and I realised that I need to make my health the priority right now.

"So I'm going to take a break from touring for the time being. I'm going to be ok, but I need time to rest and get better."