Kate Hudson slams Goldie Hawn's reputation as 'difficult' and 'challenging'
Kate Hudson has praised her mother, Goldie Hawn, for telling her critics to "go f*** themselves" after developing a reputation for being "difficult" and speaking her mind.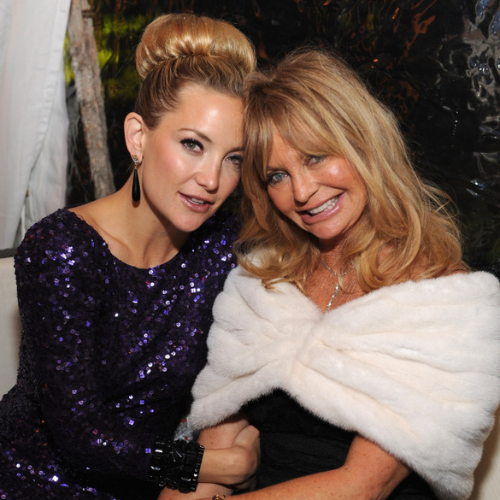 Kate Hudson and Mother Goldie Hawn
Kate Hudson has praised her mother, Goldie Hawn, for telling her critics to "go f*** themselves".

The 'Fool's Gold' actress believes her mom was unfairly seen as "difficult and complicated" because she was never afraid to give her opinions and expressed her admiration for the 'Cactus Flower' star for having the courage to start producing her own movies.

Speaking to Kelly Ripa on her 'Let's Talk Off Camera' podcast, Kate said: "She had to really fight for a lot of these movies to be made [and] was seen by a lot of people as difficult and complicated because she had a point of view.

"She decided to tell people that told her to stay in her lane to go [expletive] themselves and basically started producing her own movies, which wasn't happening at the time."

Kate can't help but admire her mom's "strength" and "conviction".

She added: "I saw her strength. I saw her conviction. She's so determined. I mean she's really unbelievable."

The 44-year-old star recalled recently meeting a man who had worked with Goldie, 77, in the past and branded the 'First Wives Club' actress "challenging" - even though he agreed with her critiques of their project.

Kate recalled: "He was sort of saying that she was challenging and I remember thinking, 'You know, that's funny, but was she right about what you thought was her being difficult?'

"And he was like, 'Oh yeah, I mean she was definitely right. The whole script needed a complete rewrite.'

"She really was just trying to say, 'Hey guys we should probably relook at the script.'

"And that is considered complicated. Especially in the 1970s and 1980s in Hollywood."