Lea Harte unveils powerful new single
Lea Harte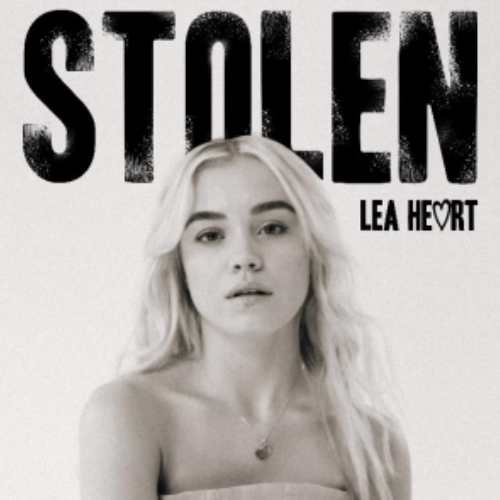 Unveils powerful new single
"Stolen"
Out September 22nd
Following on from a whirlwind of successful singles since her debut in 2020, acclaimed Irish
singer-songwriter Lea Heart is captivating audiences once again with her latest release
"Stolen".

A breathtaking and deeply personal single that marks a significant shift in her artistic
journey "Stolen," showcases Heart's evolution as an artist, as she fearlessly exposes her own
personal journey and experiences.
With a musical career that has consistently garnered praise for it's refreshing and
invigorating pop hits, Lea Heart has cemented her position in the Irish pop music scene with
one infectious track after another.

This single demonstrates Lea Heart's growth as an artist, showcasing a new level of lyrical
depth and vocal prowess as "Stolen" invites listeners to connect with Heart's experiences in
a way that feels both relatable and cathartic.
'Stolen' is a heartfelt & powerful song discussing Lea's personal experiences with loss
throughout her childhood. Written from a child's perspective during a time when a family
system changes and the impact & emotions that come along with grieving someone who
hasn't died.
"Only three when you were thirty, said you loved me like your own"
The song's powerful melodies and poignant lyrics are a testament to Heart's dedication to
her craft and her commitment to delivering music that speaks directly to the hearts of her
audience.
Lea Heart shared her thoughts on the creative process behind "Stolen", saying, " One of
most important things to me when writing 'Stolen' was to create a song that described an
experience that other people with similar stories could connect to. Through this shared
experience, my hope is that other people will relate to the complex emotions and often
unanswered questions that can arise under these circumstances and in turn feel less alone.
"Stolen" is accompanied by a visually stunning music video that further amplifies the song's
emotional impact. The video is a visual representation of Heart's personal narrative,
bringing her lyrics to life through evocative imagery and captivating storytelling.
Directed by Lar Kinlan ( Love/Hate, Charlie, Breakfast on Pluto) with the award winning and
Bafta, RTS and Emmy nominated John Conroy (Luther, Penny Dreadful, Fortitude) on
cinematography and Starring Paul Reid ( The Ritual, Raw, Boy Eats Girl).

As Lea Heart continues to evolve as an artist, "Stolen" stands as a testament to her
unwavering commitment to her art and her determination to create music that leaves a
lasting impression. With this new single, Heart solidifies her status as a true musical force,
ready to take her audience on a transformative and unforgettable musical journey.
The "Stolen" music video can be viewed HERE and the single will be available on all major
streaming platforms from September 22nd