Lewis Capaldi lost Calvin Harris recording
Lewis Capaldi and Calvin Harris recorded a song together two years ago - but the 'Someone You Loved' hitmaker has lost the files.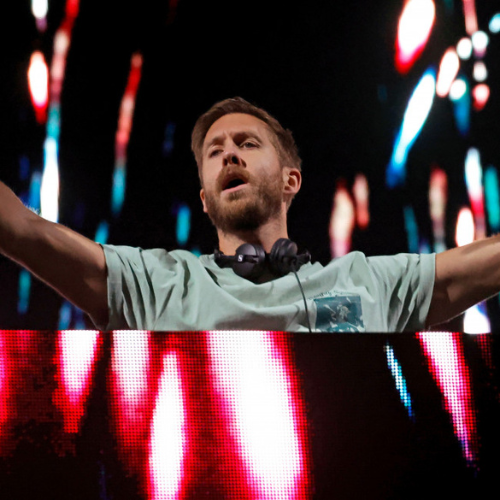 Calvin Harris
Lewis Capaldi has recorded a song with Calvin Harris - but he's lost it.

The 'Someone You Loved' singer got into the studio with the 'Miracle' hitmaker two years ago but the 39-year-old DJ admitted they're unsure whether the track will ever see the light of day because his fellow Scotsman managed to misplace the recordings from their session.

Calvin told the Sunday Mirror newspaper: "We made a tune together two years ago and then something happened to it. He put it on his laptop and then lost it or something."

Last week, Lewis' 'Wish You The Best' knocked 'Miracle', Calvin's collaboration with Ellie Goulding, off the number one slot in the UK singles charts but the 'Acceptable in the 80s' hitmaker has now reclaimed it.

But Calvin insisted the pair aren't rivals and he's just happy to see Lewis doing well.

He added: "He's a great lad and even though we're not best friends or anything like that, it's always nice to see a Scottish lad doing well."

Lewis' work with Calvin isn't his only collaboration that fans may never get to hear.

Niall Horan recently admitted he and the 'Hold Me While You Wait' singer had recorded some songs together but he doesn't think they are "good enough" to release.


He told the Daily Star newspaper's Wired column: "There was a night we went into the studio and wrote a couple of songs.

"They clearly weren't good enough because we would have heard them by now.

"One of them was actually decent to be fair. But you get one go at a collab and until we both absolutely adore it and spend more time in the studio, there's not much point in releasing it I don't think."

The 28-year-old singer admitted he hasn't spent a lot of time with Lewis lately because he's trying to cut down on his partying.

He laughed: "We do get on very well behind the scenes.

"He's just an absolute legend and it usually involves a lot of drinking so I've been trying to stay away from him for that reason - the hangovers come quick and fast and strong."