Liam Gallagher backs sons to be next Oasis
Liam Gallagher has backed his two sons, Lennon and Gene, to start a band and follow in the footsteps of him and their uncle Noel Gallagher who formed Oasis.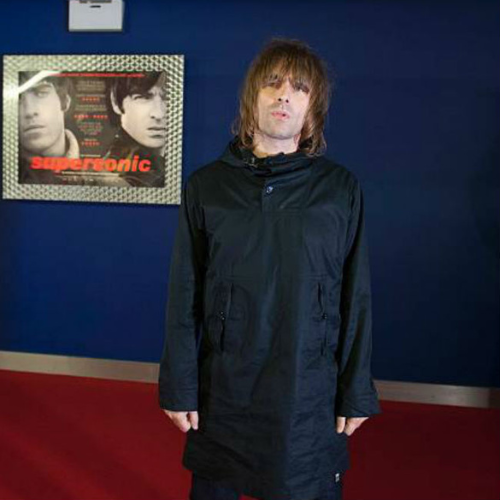 Liam Gallagher
Liam Gallagher has backed his sons to start a band and become the next Oasis.
The 44-year-old singer's 17-year-old son Lennon – Liam's child with first wife Patsy Kensit – can play guitar and has a great singing voice.
Lennon's 15-year-old half-brother Gene – whose mum is Liam's ex-wife Nicole Appleton – is a talented multi-instrumentalist and can play guitar and drums and Liam is backing them to following in his and his brother Noel's musical footsteps.
However, the 'Roll With It' hitmaker insists no matter what his kids may go on to achieve they'll never be able to match their dad's globe conquering group.
Speaking about Gene's talents at a screening for new Oasis documentary 'Supersonic', he told BANG Showbiz: "Geno's better than me man, I actually think he's a better drummer than guitarist, but as long as he's doing something creative that's OK I'm happy with that."
He added with a grin: "He and Lennon could do (start a band) if they wanted to, but they'll never be as good as Oasis!"
Proud dad Liam recently posted a photo of Gene playing guitar and pulling his best rock star pose on his Twitter account along with the words "get in there my son".
Previously discussing his sons' talents, Liam said: "I'd recommend life in a band to anyone. It's the best gig in the world, man. Gene is up in his room drumming every day. Oh, mate, he loves it. Lennon does guitar lessons and fancies himself as a bit of a singer … Lennon's a massive Who fan. It's got nothing to do with me, he's just obsessed with 'Quadrophenia'."
Their cousins Sonny and Donavan – Noel's lads with spouse Sara Macdonald – are also being encouraged to get not music by the songwriter.
However, all the Gallagher kids rarely see each other due to Liam and Noel's ongoing feud which was sparked in 2009 when the guitarist quit Oasis.
And Noel, like Liam, wouldn't discourage his lads from starting a rock group together but he's not going to help them.
When once asked if he would advise against his sons Donovan and Sonny choosing his career path, Noel said: "No because we were f***ing great, you know what I mean. I don't know if you heard but we sold like 70 million f***ing albums. I can't teach anyone because I just kind of magicked it up. So my lad has got a drum kit in his bedroom and a guitar, I don't know what he's trying to do, both of them at the same time or something. He's also left-handed which is slightly annoying. My theory is that if we have musical instruments lying around the house then they will just pick them up. I don't say guitar lessons today from three until quarter past. If they do it they do it and if they don't they don't."