Liam Gallagher preparing to record new solo album amid Oasis reunion talk
Liam Gallagher may have recently teased an Oasis reunion but it seems to be on ice for now as he's preparing to record a new solo album.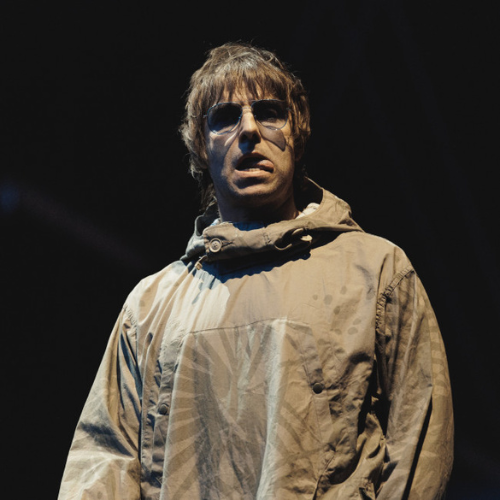 Liam Gallagher
Liam Gallagher is set to record a new album this summer.

The 'Everything's Electric' hitmaker recently claimed a reunion with his former band Oasis - who split in 2009 due to tensions between the singer and his guitarist brother, Noel Gallagher - was "happening" but that could be some time away because the 50-year-old star is preparing to start work on a new solo LP with frequent collaborators Greg Kurstin and Andrew Wyatt.

A source told The Sun on Sunday newspaper's Bizarre column: "Even though Liam is on better terms with Noel, he is still focused on his solo material and has another record in him before he can think about an Oasis reunion.

"He's been in a great headspace and the creative juices are flowing. He can't wait to get back in the studio again."

Responding to a Twitter follower who asked what the chances of them reuniting are last month, Liam replied: "It's happening."

And days later Noel, 55, urged his younger sibling to "get his people to call my people" to discuss the possibility.

Speaking in a radio interview in France on France Inter, Noel said: "There's something in the papers back in England today.
Favourite Oasis artwork (poster or cover) - Go! pic.twitter.com/Lnzl4N0kAD

— Oasis (@oasis) January 8, 2023


"[Liam] should get his people to call my people; they know who they are, they know where we are. Stop talking on the f****** internet, and let's see what you've got to say."

The reporter then asked if that's all it would take to reunite Oasis, to which he replied: "You would think, right? You would think. He's got my number, he's got my manager's number, call us. But you know what? He won't call."

Noel had admitted earlier this year that he'll "never say never" to a reunion.

He told BBC Radio Manchester: "You should never say never, [but] it would have to take an extraordinary set of circumstances.

"That's not to say that those circumstances would never come about."

The 'Champagne Supernova' hitmaker was then asked how he and Liam are getting on these days, to which he replied: "Oh, brilliantly, yeah. Genuinely, yeah."

However, Noel recently squashed speculation the group would get back together to mark the 30th anniversary of their debut album 'Definitely Maybe' this summer.

But promising there would be a special release of the record coming out, which will feature a host of previously lost songs from the recording sessions, he told Italian newspaper Corriere Della Sera: "In the Sony archives we've found tapes dating to those sessions.

"We thought they were lost, but they were mislabelled. They are wonderful versions of those songs, some acoustic versions.

"There won't be a tour – we won't come back to play them together."