Line of Duty series six announces premiere date
'Line of Duty' will return for a sixth series on March 21, BBC bosses confirmed on Saturday (27.02.21).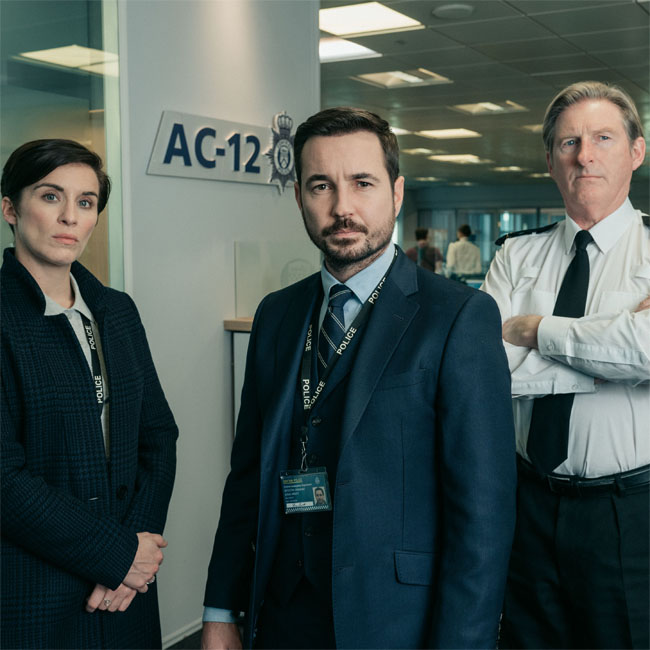 Line of Duty cast
'Line of Duty' will return for a sixth series on March 21.

The hit BBC thriller series has been confirmed to be returning to screens in just under a month's time, with the sixth series – which will be seven episodes long, making it the longest series so far – set to premiere on March 21.

The news was confirmed during an exclusive teaser aired around the Six Nations match on BBC One.

Series six of Jed Mercurio's drama will see Vicky McClure, Adrian Dunbar and Martin Compston return to their roles alongside Shalom Brune-Franklin, a new addition to the AC-12 team.

Kelly Macdonald will also make her debut as guest lead Detective Chief Inspector Joanne Davidson, the senior investigating officer on an unsolved murder case whose suspicious conduct attracts the attention of Anti-Corruption.

Meanwhile, writer and creator Jed Mercurio recently said he's determined to "carry on" with the police drama, although no plans have been finalised for a seventh series as of the time of writing.

He shared: "I really want to carry on with 'Line of Duty' ... I think that season six proves that there is much more ground for us still to cover."

The series first aired in 2012 and Jed remains as passionate about the show as ever.

The 55-year-old acclaimed writer thinks there are still many more directions for the show to take if the BBC commissions another series.

Speaking about his current position in the TV industry, Jed said: "It certainly is a very fortunate and privileged position.

"As a writer you dream of getting to the point where people watch your work in such large numbers but also that you get a little bit of name recognition as well."