Martha Stewart 'surprised' by Sports Illustrated cover
Martha Stewart never saw herself appearing on the cover of Sports Illustrated.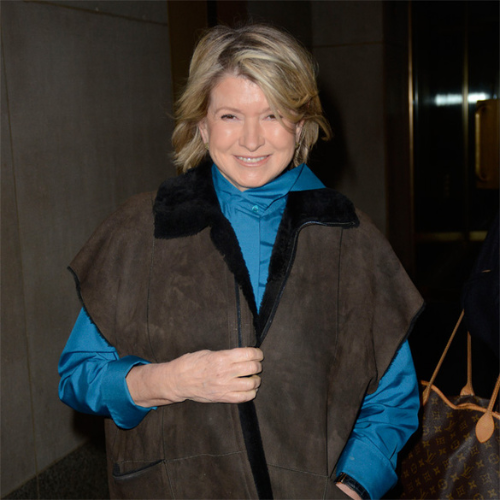 Martha Stewart
Martha Stewart was "kind of surprised" to land the Sports Illustrated Swimsuit cover.

The 81-year-old businesswoman feels proud of her Swimsuit cover - but it wasn't something she ever imagined doing.

Martha told 'Entertainment Tonight': "I was just surprised because I've done so many other things I didn't expect to be topping with this."

The TV star has become increasingly focused on her health and her diet in recent years.

Martha also insisted she isn't interested in getting any plastic surgery.

She said: "I think the world has embraced the fact that you can be whoever you are whenever you want to be it.

"That's really what I think is helping. I think it's helping people. You put on a bathing suit and you feel good about it. [People are] trying a little harder to keep your good health, your good looks, your good skin, your good hair."

Earlier this month, Martha revealed that she hopes to inspire women to "challenge" themselves.

She wrote on Instagram: "I am so thrilled to be on the cover of the @SI_Swimsuit issue! My motto has always been: "when you're through changing, you're through," so I thought, why not be up for this opportunity of a lifetime? I hope this cover inspires you to challenge yourself to try new things, no matter what stage of life you are in. Changing, evolving, and being fearless - those are all very good things, indeed. (sic)"

Martha insists she doesn't really worry about ageing.

The TV star - who counts Snoop Dogg and Pete Davidson among her friends - is also keen to make the most of her opportunities.

She told Sports Illustrated: "I don't think about age, ever.

"I have friends who are 90, and I have friends who are 20, and that is a very good way to look at life because age is not the determining factor in terms of friendship or in terms of success."