Marti Pellow is 'hugely proud' of Wet Wet Wet hits
Marti Pellow is "hugely proud" of his early hits with Wet Wet Wet because of how they made his dreams come true.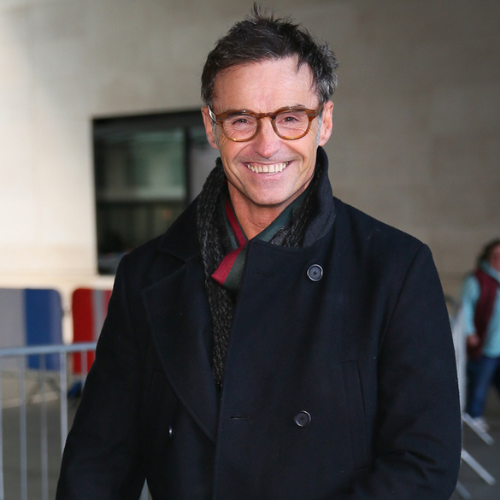 Marti Pellow
Marti Pellow is "hugely proud" of his early hits.

The 58-year-old singer shot to fame as the lead singer of Wet Wet Wet in the 1980s alongside Neil Mitchell, Tommy Cunningham, Graeme Clark, and Lindsey McCauley, and as he prepares to head out on the road solo with the 'Popped In Souled Out' orchestral tour in 2024 in honour of the band's debut album, noted that the record served as a "catalyst" for his dreams.

Speaking on UK TV show 'This Morning', he said: "I'm quite happy to have songs like 'Angel Eyes and 'Sweet Little Mystery' in my repertoire, I'm hugely proud of that body of work that I did as a teenager. "That was the first album that brought me my BRIT Award, I got to our people like Elton John at a very young age around America, it was a catalyst for my dreams and it was all poured into that. I remember when I was looking at the arrangements for these songs when I was about to orchestrate them, I was looking at these songs as a 17-year-old or an 18-year-old and it conjured images of my mum and dad, my mum's house. I remember thinking 'If these songs are successful, I'm gonna be on 'Top of the Pops'."

The 'Love Is All Around' hitmaker went on to add that his "interaction" with music has changed over the years and noted his surprise at the fact that he has managed to garner a younger fanbase as he is often greeted by teenagers at the stage door.

He added: "And the closer I'm getting to 60 now, the way I interact with my music is completely different. As every decade unfolds, 'Angel Eyes' resonates in a different way with me.

"But most importantly, with the fanbase, they come, the generations change because of how people access music. So I will come out the stage door and see a 17-year-old with a 'Popped In Souled Out' t-shirt on and I'll say 'When were you born?' and they'll say 'Two thousand and something!''"

The 'Popped In Souled Out' arena tour kicks off in May 2024.

Tickets are available at https://www.martipellowofficial.co.uk//.