Maya Jama has monthly radiofrequency facials
Maya Jama has monthly radiofrequency facials to benefit her skin and reveals her "go-to" makeup item.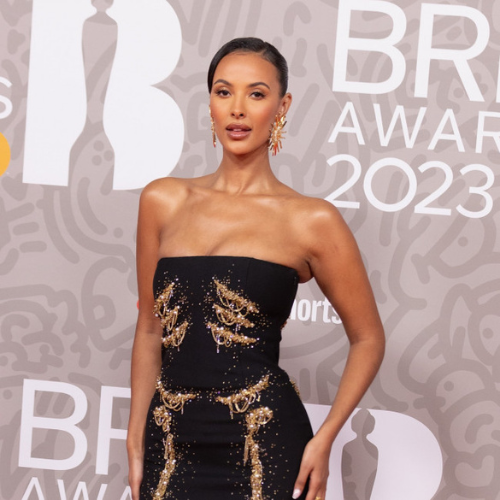 Maya Jama
Maya Jama has monthly radiofrequency facials to benefit her skin.

The 28-year-old TV presenter explained that whilst her skincare routine doesn't consist of "a lot" of products, she does see renowned London-based aesthetician Shane Cooper once a month and also "swears" by her on MIJ masks range.

She told Vogue: "I don't use loads of products. I do get facials – I see Shane Cooper once a month and he uses HydraFacial, LED light therapy and this collagen-boosting warm device [radiofrequency]. I also have my own Mij Masks and I swear by them. I use one two or three times a week, depending how I feel, and I use my eye masks every morning on my way to work. It just gives you a bit of extra hydration, and I think make-up sits better when you've had them on.

"When it comes to cream, I'm using CeraVe, which is so basic and normal but it has been doing wonders for my skin. I think sometimes simpler products help. As a night serum, I also douse myself in Kiehl's Midnight Recovery Concentrate before bed. "

Meanwhile, the 'Love Island' host was then asked about her "most-used" make-up product and revealed that she uses eyeliner in an attempt to look "a little bit glamourous" if she does not have an assistant by her side.

She said: "Probably eyeliner, because if I don't have my make-up artist or anyone helping me out, that's my go-to thing to make me look a little bit glamorous. It's the only thing that I always do myself – no matter who does my make-up, I'll always do my eyeliner. I used to spend hours trying to get the perfect wing in school at lunch break with my friends in the toilets, and it's the only thing I've managed to keep up consistently – it's easier when you do it yourself and know what kind of wing you like. I use Rimmel's Scandaleyes, which is perfect."