Meghan, Duchess of Sussex 'named royal accused of racism' in letter to King Charles
In 2021, Meghan, Duchess of Sussex wrote a letter to King Charles, naming the alleged racist senior royal, following her and Prince Harry's bombshell Oprah Winfrey interview.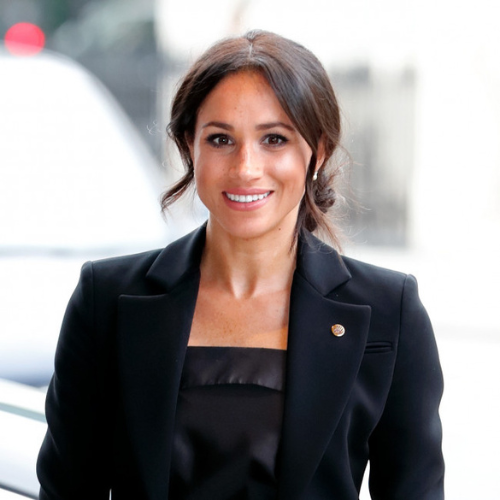 Megan Markle
Meghan, Duchess of Sussex wrote a letter to King Charles, naming the alleged racist senior royal.

During their bombshell interview with Oprah Winfrey in 2021, Duchess Meghan and her husband Prince Harry alleged that a member of his family had speculated on the colour of their then-unborn baby Archie's skin.

And, it has been claimed that Meghan, 41, later wrote to Harry's father King Charles, to name the person and bring his attention to the "unconscious bias" in the British royal family, according to the Daily Telegraph.

It is understood that Meghan's letter was sent in reply to one from Charles after the Oprah interview.

She is believed to have told Charles that she believed the comment over her and Harry's son's skin was not made with malice.

The publication reports that one of the reasons Meghan has chosen not to attend Charles' Coronation next month is because she believed his reply to her letter to be unsatisfactory.

The insider added: "The Palace is also aware of the Sussexes' frustration that initial email correspondence about the Coronation made no reference to their children and their potential involvement. The omission only fuelled their feeling that their family plays second fiddle to the Waleses."

However, a source told the New York Post's Page Six: "Yes, there was correspondence, there were letters back and forth from the Duchess of Sussex to the King.

"But she's moved on, this was two years ago, it has nothing to do with her decision not to attend the Coronation."

Meanwhile, Harry spoke about the "unconscious bias" in his family earlier this year, while promoting his memoir 'Spare'.

When ITV interviewer Tom Bradby said to him: "In the Oprah interview you accused members of your family of racism", Harry replied by saying "no I didn't".

He went on to add: "There was - there was concern about his skin colour."

Asked if he would describe that as racist, Harry, 38, said: "I wouldn't, not having lived within that family.

"The difference between racism and unconscious bias, the two things are different."