GAVIN JAMES SHARES THE EMOTIONAL NEW TRACK 'MAN ON THE MOON'
GAVIN JAMES

SHARES THE EMOTIONAL NEW TRACK 'MAN ON THE MOON'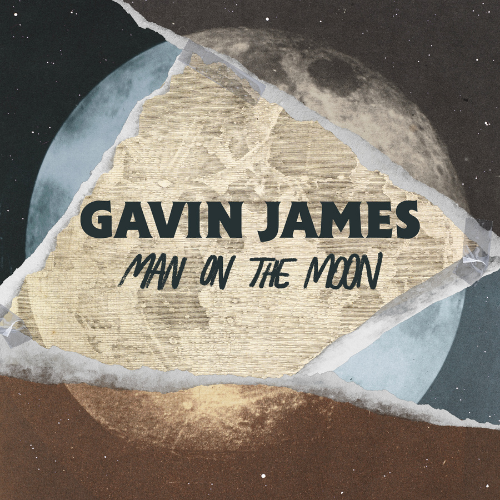 RADIO WAV FILE HERE: https://drive.google.com/file/d/1qYpxPRfsH9YTpn2foxD9v373GLwg3DJK/view


WATCH THE OFFICIAL LYRIC VIDEO HERE



LISTEN HERE




With 1.5 billion streams, 5.6 million monthly listeners at Spotify and sold-out arena shows, Gavin James has achieved phenomenal global success by simply letting his songs speak for themselves. He excels at music's essential qualities: immediately memorable songwriting and telling engaging stories that are delivered with a voice that can seemingly effortlessly hone in on the depth of the sentiment.



Now, however, Gavin James is set to step into the spotlight with arguably his finest moment to date, his brand new track 'Man On The Moon'. Listen HERE. Watch the official lyric video HERE.



The emotionally-charged new song tells the story of the desolate loneliness of the 'Man On The Moon'. Despite being distanced from the world at large, "everyone loved him but he never knew." It's a powerful metaphor for a love that goes unspoken, but also a story that reflects our current times. Families, couples and friends have spent much of the year separated from the ones that they love, and the song offers a timely reminder that distance can't break our bonds.
Man on the Moon is here 👨‍🚀🌑 thanks for all the love so far. Go listen and let me know what you think ❤️https://t.co/vCvFrAcwnQ pic.twitter.com/1w43XXOobO

— Gavin James (@gavinjames) December 4, 2020



Propelled by little more than delicate acoustic guitar and the tenacious soul of his voice, the song was produced by Gavin andOllie Green (Freya Ridings) and mixed by Serban Ghenea (Taylor Swift)



"For 'Man On The Moon' I tried to picture someone on the moon, thinking that they are all alone and not realising that the whole world is thinking about them. It's about looking after the people you love because some days, they may feel like they have no one to talk to," explains Gavin. "In particular this year, people might feel more disconnected than usual from their friends and family. This song is a gentle reminder that you are never alone".



'Man On The Moon' is released alongside a series of beautifully animated lyric videos. It introduces 'Man on The Moon: A Collection Of Short Stories', a collection of emotionally compelling short films which further explore the themes of loneliness and separation that Gavin addresses in the song. It comprises the following chapters, which will be shared via Gavin's social media accounts this Sunday 6th December, with the final part seeing fans create and share their own stories, e.g could be via art, words, animation, music or dance.



Chapter 1: 'Hedgehogs' by Brian An Phan

Chapter 2: 'The Presence in the Absence' by Michelle Jane Williamson.

Chapter 3: 'Contact' by Katy Wang.

Chapter 4: Create your own story



Gavin James' own story is just as remarkable. Back at school, the Dubliner was told that he'd never achieve anything in music, a story that he recounts in his recent single 'Boxes' (a #1 hit on Ireland's national airplay chart). In time he proved them wrong, as he rose from busking on Grafton Street to playing shows with Niall Horan, Ed Sheeran and Sam Smith to selling-out his own world tour including two headline shows at the 13,000 capacity 3Arena.



He's also making a growing international impact, with 22 Platinum records across the world and an unlikely #1 hit in Brazil. 'Man On The Moon' represents his next big step towards even greater global recognition.