Len Goodman passes away after cancer battle
Former 'Dancing with the Stars' and 'Strictly Come Dancing' head judge Len Goodman has died.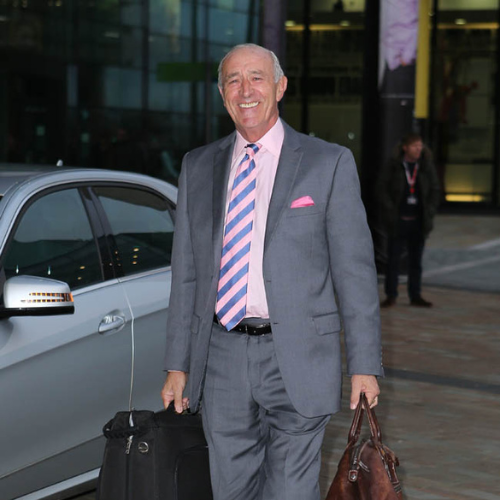 Len Goodman
Len Goodman has died following a secret battle with bone cancer.

The former 'Strictly Come Dancing' and 'Dancing With the Stars' judge passed away in a hospice in Tunbridge Wells, Kent, on Saturday (22.04.23) with his family by his bedside.

A spokeswoman for the star, who was 78 when he died, told MailOnline: "I can confirm he died peacefully over the weekend surrounded by his family".

Len was a much-loved judge on 'Strictly' after joining the show when it launched in 2004 and staying on the panel until 2016. As well as winning a legion of fans in the UK, he also became a big name in the US after joining the American version of the show, 'Dancing With The Stars'. He remained with the series from 2005 until 2022.

The telly star started his career as a welder and only became interested in dancing when his doctor told him to take it up to help him recover from a foot injury.

Len went on to become a successful professional dancer winning titles including The British Exhibition Championships and the World Exhibition Championships and later continued his love of dance after retiring by forming the Goodman Dance Academy in Kent to help others achieve their dreams.

After finding fame on TV, he chronicled his rise to fame in his 2009 memoir 'Better Late Than Never: From Barrow Boy to Ballroom' and went on to publish two more tomes - 'Len's Lost London' and 'Dancing Around Britain'.

He announced his retirement from 'Dancing With The Stars' last year and on his final episode, he was presented with his own Mirrorball trophy. Len said of the honour: "That is fantastic. 'It has been such a joy for me to have been part of 'Dancing with the Stars'. It really has. I've had such a wonderful time and this is absolutely the cherry on the cake."