Lily-Rose Depp doubted she would land the lead role in The Idol
Lily-Rose Depp plays the role of pop star Jocelyn alongside The Weeknd's Tedros, her cult leader.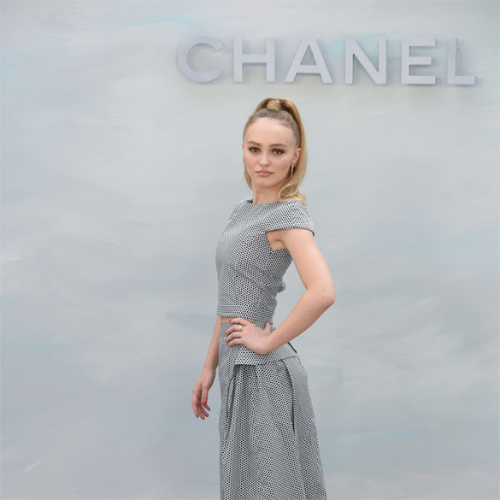 Lily-Rose Depp
Lily-Rose Depp didn't think she was "musical" enough to land the role of pop star Jocelyn in 'The Idol'.

The 23-year-old model-and-actress - who is the daughter of Hollywood actor Johnny Depp and former child star Vanessa Paradis - had a particular "LA feeling" she wanted to tap into for the role of the singer, who has a complex relationship with her self-help guru and cult leader, Tedros, who is played by music megastar The Weeknd.

She told W Magazine: "I never thought I would get the part. I knew there would be many lovely ladies who are more musical than me, but I thought, I'll give it a go. I wanted to wear pop-star colours, and I wanted to channel a certain LA feeling. I grew up in LA, and I'm an LA girl, and so is Jocelyn. I wanted to capture the style mix of mischief and shine."

Britney Spears was one of the biggest influences on Jocelyn.

Lily-Rose said: "Of course I'm a Britney [Spears] fan! Who doesn't love Britney? But I was also thinking about Beyoncé, Mariah [Carey], and every huge pop star of our time. I wanted Jocelyn to be the kind of woman who can dominate a room, someone who doesn't ever shy away from their sparkle."

The 'Dancer' star loved every minute of performing on stage in the HBO drama, which The Weeknd - whose real name is Abel Tesfaye - co-created with 'Euphoria' writer Sam Levinson and Reza Fahim.

She said: "It was quite addicting. I didn't want to leave."