LISA MCHUGH RELEASES NEW SINGLE 'BAD IDEA'
LISA MCHUGH

Brand new single 'BAD IDEA' out today!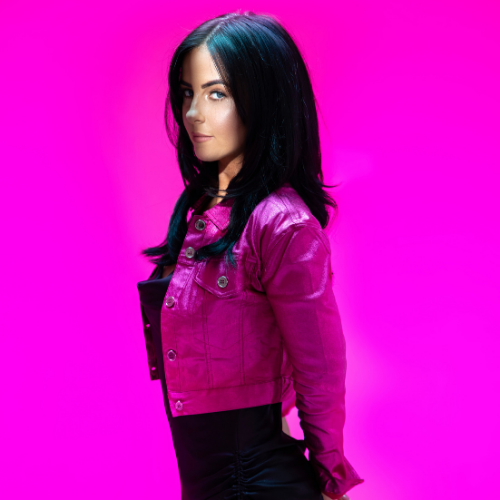 Lisa McHugh

Lisa McHugh brand new single 'Bad Idea' is out today.

'Bad Idea' is the follow up single to 'You're Gonna Get Back Up' and was written after a fun night out with friends.

Like 'The Scandal', 'Watch Me' and 'Bad Idea' were all written during Lisa's time in Nashville in 2018, working with fellow writers and exploring Nashville's rich music history and influences.

Lisa wrote the song after a very fun night out with the girls, meeting new people and a friend crossing paths with a bad boy, knowing it was probably not a great move but was a very fun one. It reminisces those unplanned nights out with friends, where no one knows what is going to happen and where the night will take you… Nights out that we can only dream about right now!

'Bad Idea' is an upbeat anthem for everyone missing fun nights out with it's perfect mix of pop production blended with Lisa's undeniably captivating Country vocals, you can't help but dance and dream of a fun night out.

Due to Covid, Lisa has had to put a nationwide tour on hold for now, missing touring Lisa say's ' I miss everything about tour life, even the sometimes absolutely freezing dressing rooms I've had to use over the years! I'd jump at the opportunity & get dressed anywhere if it meant getting the chance of being on stage performing! Tour life is a bug and the adrenaline that comes with every show is indescribable. . I am honestly counting the days!'

But Lisa hasn't sat at home doing nothing! She has started her own podcast 'The Lisa McHugh Podcast'. Always having a huge interest in radio presenting, Lisa thought this was a great way to learn and loves a good challenge. The podcast features a host of people from the entertainment world including Derek Ryan, Una Healy, Daithi O'Shea, Thalia Heffernan , Una Healy and Brian Kennedy. Each podcast dives into the guests world, it is a free flow conversation, often exploring areas that the guest has yet to speak about. The reaction the podcast has been incredible and is one of the most listened podcasts in the country. Lisa is working on series two already!