Raven-Symoné wants to direct a Cheetah Girls reunion movie
Raven-Symoné wants to direct a 'Cheetah Girls' reunion movie, 20 years on from when she starred in the Disney Channel Original Movie herself.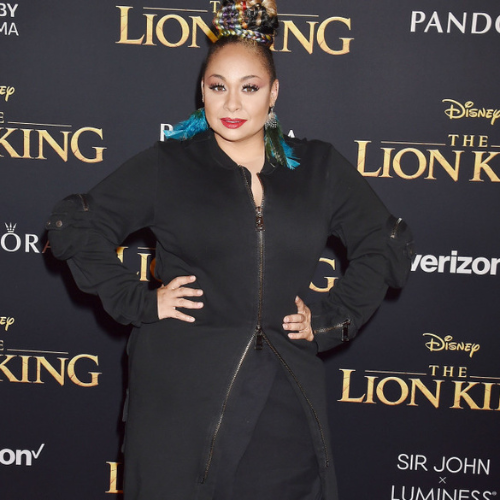 Raven- Symoné
Raven-Symoné wants to direct a 'Cheetah Girls' reunion movie.

The 37-year-old actress was a fixture on the Disney Channel in the early 2000s with her 'That's So Raven' sitcom - which was revived as 'Raven's Home in 2017 - but also starred alongside Adrienne Bailon, Kiely Williams, and Sabrina Bryan in the 2003 musical comedy film for the network which followed four girls on a quest for musical superstardom and admitted that she would be up for a reboot of the franchise, as long as she could step behind the camera.

Speaking to former co-star Adrienne in a chat with E! News, she said: "I would do it in a heartbeat. That's why we did 'Raven's Home' and that's why we're here. And I think that it is a wonderful thing to just encapsulate something and just let it live. We are in the era of a reboot, we love a reboot! We love a reboot, but we hate it when they ruin it!

"So if there was anything, and I'm trying to be honest, I'll say this to your face. I'm not trying to act that much anymore, I want to direct. But if there was something that we did together, it would be us and you would be surprised — it would smash."

During its original run, 'The Cheetah Girls' franchise spawned two further movies, three soundtrack albums, and the stars formed a real-life pop group that released three studio albums and went on tour with fellow Disney Channel icon Miley Cyrus in character as her alter-ego Hannah Montana.

Towards the end of last year, Kiely teased that a reunion of some form could be on the cards and couldn't envisage any of her co-stars turning the chance down because of how positive the experience was for them all the time round.

She said: "I can't see all the women saying no to that, just because of how good I know it made all of us feel, so you never know!"